Reza Zarrab: Turkey reels from gold bullion scandal as spotlight lands on Erdogan allies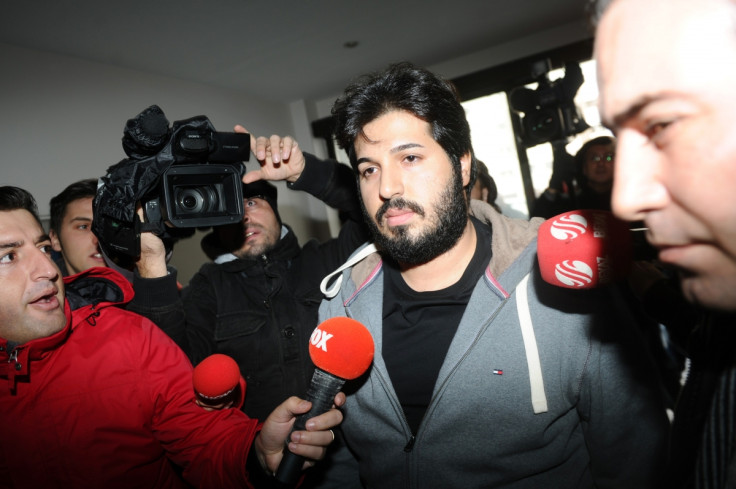 The love of gold, stashed under floorboards for emergencies, may be deeply ingrained in Turkish culture. But Reza Zarrab, a 33-year-old Turkish-Iranian millionaire, is learning fast that the US authorities are not as willing as his allies in Turkey to turn a blind eye to millions of dollars of smuggled gold bullion.
Zarrab, a businessman and gold trader who owns yachts, private jets and a $72m (£51m) villa on the shores of the Bosphorus, was at the centre of a money-laundering scandal in Turkey in 2013, and was arrested by US authorities on 19 March. He is now due to face a federal court in Miami.
A dual-citizen of Turkey and Iran, Zarrab is charged with committing hundreds of millions of dollars-worth of bank fraud, money laundering and evasion of international sanctions against Iran by concealing illegal transactions spanning almost five years, from 2010 to 2015. He faces up to 75 years in prison.
According to a press statement released by Justice Department of the US, "Zarrab and his co-conspirators used an international network of companies located in Iran, Turkey and elsewhere to conceal from US banks, OFAC [Office of Foreign Assets Control] and others that the transactions were on behalf of and for the benefit of Iranian entities".
Among this complex web of companies, there are some key ones which are located in Turkey. It remains to be seen if there is a link between Zarrab's arrest and the death sentence given to Babak Zanjani, an Iranian businessman, last month.
However, it is crystal clear that current Iranian President Hassan Rouhani wants to cooperate with the West to reveal corruption of the previous Ahmadinejad administration. So improving Iran's ties with the West may also mean the alienation of Ankara from its traditional Western partners after the revelation of such a large-scale corruption network.
"For almost five years, from 2010 to 2015, the defendants allegedly conspired to thwart US and international economic sanctions against Iran by concealing financial transactions that were on behalf of Iranian entities," FBI Assistant Director-in-Charge Diego Rodriguez said in a written statement. "The charges announced today should send a message to those who try to hide" their true business partners," he added.
But there is another side to the story of Zarrab's arrest, one that relates directly to Turkey, which had to physically transfer gold to Iran to pay its natural gas bill to that country – a creative way to sidesteps sanctions. In 2012, when Washington tightened its sanctions against Iran by banning gold transactions to Iran, Zarrab's gold trading firm accounted for about half of Turkey's gold exports.
The money laundering scandal in Turkey, featuring Zarrab, had engulfed a number of officials in Turkey's ruling government and their relatives, who are accused of receiving bribes for their help to facilitate gold trade with Iran. One notable case is a $350,000 watch gifted to Economy Minister Zafer Caglayan, causing the resignations of some ministers' in Erdogan's cabinet.
Turkish state-run bank HalkBank was also embroiled in the scandal for processing Zarrab's transactions. During a raid on the home of the bank's former CEO Suleyman Aslan, police found shoe boxes filled with millions of dollars. Zarrab was only detained for two months in Turkey in 2013, and then released.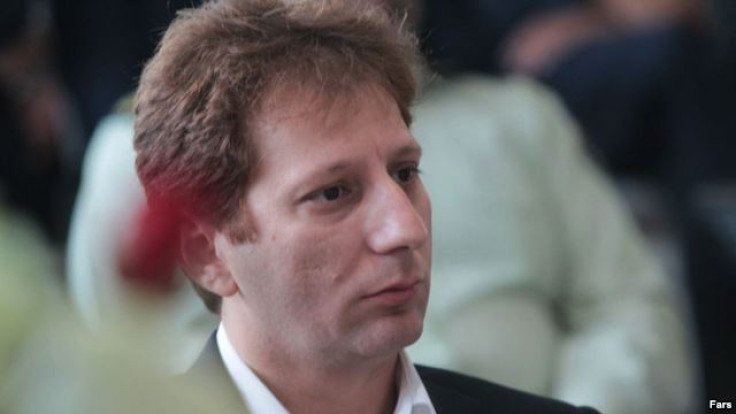 Turkey's government masterfully muddled through all these allegations and has painted them as a coup attempt by its former ally, Pennsylvania-based Islamic scholar Fethullah Gulen, that ignited it a revenge campaign against the media, companies and schools linked with the Gulen religious movement.
"Corruption takes place at all levels of government at varying degrees from petty corruption to grand corruption which involves a relatively small number of oligarchs and their extended personal clans," said Oguzhan Dincer, a Turkish economist at Illinois State University who studies corruption.
"Competing clans extend across business, government, political parties, law enforcement, media, and organised crime. Zarrab is just one member of one clan who happened to be arrested," he added.
Dincer thinks that Turkish government will certainly not cooperate with the US, since cooperation means opening the case against Zarrab and charging him again in Turkey.
"A recent survey by Transparency International Turkey found that corruption allegations would not affect the choice of half of the respondents for the next elections. This is nothing but giving a green light to the current government to stay corrupt," he added.
Wolfango Piccoli, co-president of London-based Teneo Intelligence, said the Zarrab arrest is unlikely to make much of a difference unless the investigation spreads quickly, and local listed firms and banks come under scrutiny by US authorities.
"Regardless, this is likely to be a slow-moving probe and as such it is not prone to be market moving. Looking ahead, the focus will remain on what happens to HalkBank," Piccoli told IBTimes UK.
Zarrab was hailed in June 2015 by Turkish government for his "precious" contributions to the country's exports, helping Ankara to decrease its current account deficit – the Achilles heel of its economy. He was even acknowledged publicly by Erdogan as a "philanthropist" who contributed to the country.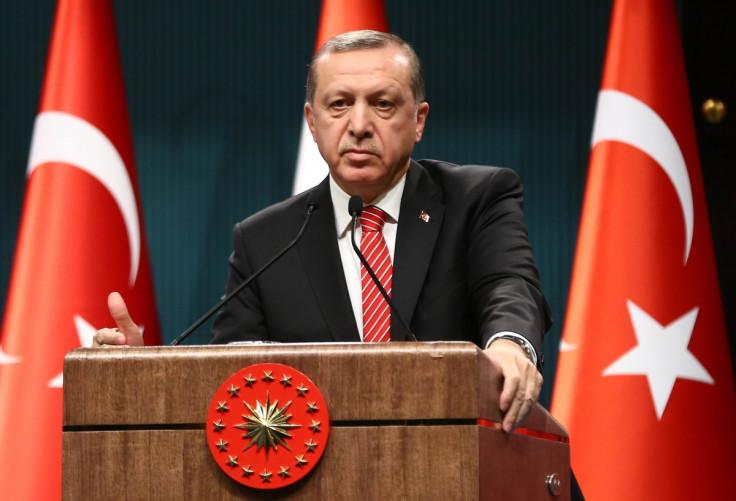 But Piccoli believes, "Turkey could come out as a country that closed it eyes concerning the implementation of the sanctions regime."
Jonathan Schanzer, vice-president of research at the Washington-based Foundation for Defense of Democracies and expert on financial transparency, said Zarrab's arrest appears to be an indirect message to Turkey. According to Schanzer, the message is that its unwillingness to halt illicit financial activities by Iranian sanctions evaders, and also Sunni jihadist groups, must come to an end.
"While the Department of Justice announcement does not specify the role of Turkey in Zarrab's activities, this can only be seen as a black eye for the AKP government in Ankara. It will be interesting to see how the AKP responds," Schanzer told IBTimes UK.
The timing of the arrest is also telling, especially a week before Turkish President Recep Tayyip Erdogan's scheduled visit to the United States between 29 March to 2 April. He will be opening a mosque in Maryland, funded by Turkey, and attending a nuclear security summit in Washington, DC.
"Ties between the Turkish president and Obama have soured in recent years particularly after the Gezi Park protests and the collapse of Erdogan's vision for the Arab Spring. I don't believe that Zarrab's arrest will be a public issue during Erdogan's visit, but it will certainly be a sensitive issue to be discussed behind closed doors," Schanzer noted.
Turkey's illicit finance practices cast doubt on the country's international image as a reliable partner. As the investigation in the United States continues, the new details may further undermine its credibility, not only on financial but also on the political fronts.
---
The author is a journalist based in Turkey who has requested anonymity because of the country's recent crackdown on the media.
---
© Copyright IBTimes 2023. All rights reserved.