South Africa: Rhino Poacher Jailed for 77 Years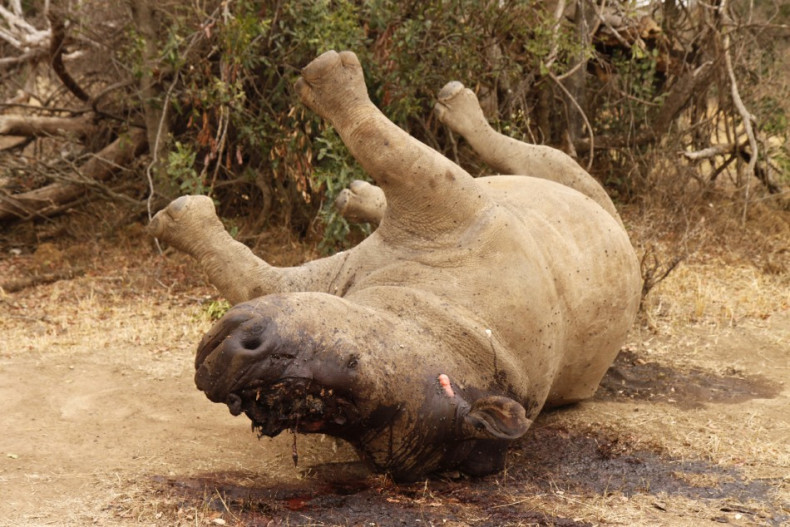 A South African court has sentenced a rhino poacher to 77 years in jail.
Mandla Chauk was arrested by rangers in 2011, after illegally entering in Kruger National Park, one of the largest reserves in Africa, with two accomplices.
He was charged with killing three rhinos, illegal possession of arms and ammunitions and rhino horn theft.
As one of the accomplices, Samson Msimango, was killed by rangers during the arrest, the court also charged Chauk with murder for the death of his partner in crime.
Commenting the verdict, South Africa National Parks (SANParks) spokesperson told AP: "We hope that this will be a deterrent to other poachers."
However, he added that it is too early to declare victory over poachers.
"We are applying and trying a number of things; we've increased the number of rangers on the ground and of course while the numbers [of rhino being poached] have gone up, we're seeing a decrease in terms of insurgence.
"As we speak, we are looking into that and we hope this will be able to help us decrease rhino poaching completely."
Chauk's 77-year-long-conviction is the heaviest ever handed down in South Africa.
In 2011, a Thai poacher was sentenced to 40 years in prison by a South African court.
Chauk's sentence came as SANParks, which runs Kruger, announced that it is considering relocating some of the animals from Kruger in order to decrease the possibilities of poaching.
"The board is considering moving them to other parks," Gert Dry, SANParks board member said. "The numbers and final plans have not been concluded."
Poachers in South Africa have killed 558 rhinos – 370 in Kruger Park - since the beginning of 2014. Last year, the numbers of rhinos killed was of 1,004.