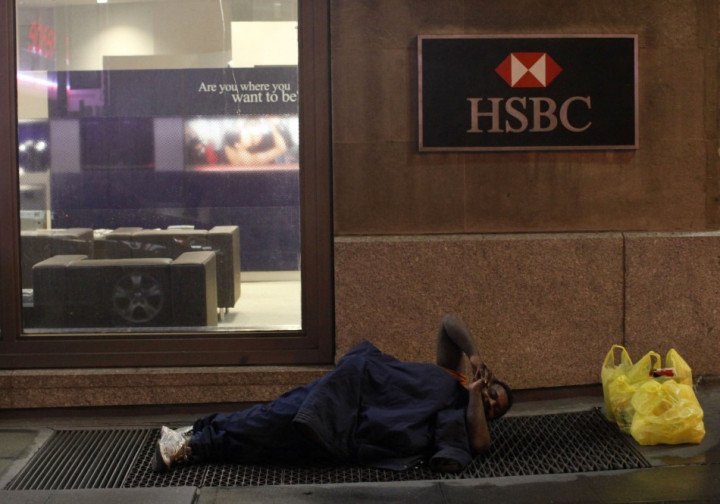 A poll of the global financial elite shows that they think income inequality is damaging economies and could lead to widespread rioting and social unrest.
A Bloomberg poll of 1,209 investors, analysts, and traders reveals that most think income inequality is hindering economic growth and that if nothing changes soon then Europe will see widespread social unrest.
Two thirds of those polled think banks are greedy and can damage economies.
"Capitalism is in crisis because there is a huge and growing disparity in income [and] wealth distribution in Western economies and an equally divisive generational disparity," Michael Derks, chief strategist for FXPro Financial Services who took part in the poll, told Bloomberg.
Social policy thinktank the Joseph Rowntree Foundation analysed the effect of the budget cuts on 25 local authorities in England and found that cuts has a greater impact in deprived areas compared to richer areas.
"This report finds that vulnerable people are being hit with the double impact of faster cuts and lack of protection," Julia Unwin, chief executive of the foundation, said.
"While we accept that local authorities need to make spending cuts, it is essential that people in communities that are already struggling do not suffer more than others."
The foundation's research found that half of local authorities were not prioritising the needs of the poorest and most vulnerable when it came to tough budget decisions.
Worse to Come in 2012?
As the UK government's net debt surpassed £1tn for the first time - despite vast cuts to public spending - the economy suffered a further knock when growth contracted by 0.2 percent in the last quarter of 2011, heightening fears of a full recession hitting the UK.
With spiralling unemployment, currently at a 17-year high and due to hit three million by 2013, and a sluggish private sector failing to move into areas where the public sector has withdrawn, the government is under pressure to take action to stimulate the British economy and create jobs.