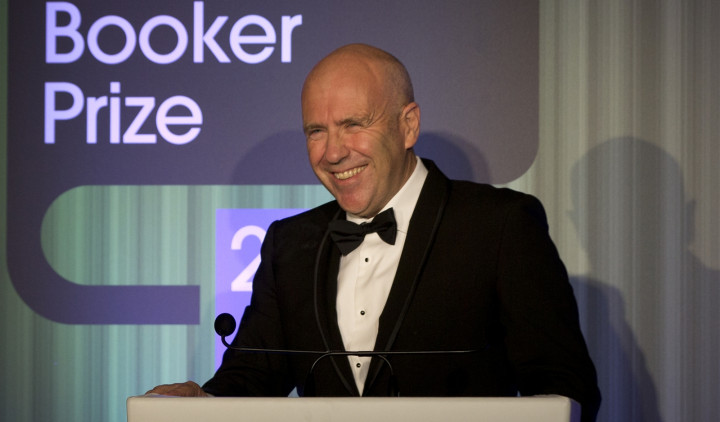 Australian writer Richard Flanagan has won the £50,000 Man Booker Prize for his wartime novel, The Narrow Road to the Deep North.
The third Australian author to win the award, Flanagan hugged the Duchess of Cornwall as she presented him with the prize at a black tie dinner in London's Guildhall.
AC Grayling, chair of the judges, said it was a "remarkable love story as well as a story about human suffering and comradeship".
The Narrow Road to the Deep North is set during the construction of the Thailand-Burma Death Railway during the Second World War.
IBTimes UK looks at five things to know about the author:
Thailand-Burma Death Railway
Flanagan's father was a survivor of the railway, the construction of which is counted as a war crime committed by Japan. He died at the age of 98, on the same day Flanagan emailed his final draft of the book to his publisher.
"I grew up, as did my five siblings, as children of the Death Railway," Flanagan said. "We carried many incommunicable things and I realised at a certain point ... that I would have to write this book."
Tasmania
Flanagan was born in Longford, Tasmania, in 1961. He has five siblings and is descended from Irish convicts transported to Van Diemen's Land in the 1840s.
In an interview with the Wall Street Journal, Flanagan said he was raised in a town where wanting to be a writer was "sort of shameful" – and it was "boasting and ambitious where ambition was just crushed and denied".
Film
Flanagan wrote and directed the 1998 film of his book The Sound of One Hand Clapping, which was nominated for the Golden Bear at that year's Berlin Film Festival.
He also worked as a writer on the 2008 film Australia, which starred Nicole Kidman and Hugh Jackman.
Environment
Flanagan is a committed environmentalist. Speaking on the BBC's Newsnight programme after the Man Booker Prize ceremony, he was asked about Australian Prime Minister Tony Abbott's recent comment that "coal is good for humanity".
"I'm very saddened because Australia has the most extraordinary environment and I don't understand why our government seems committed to destroying what we have that's unique in the world," Flanagan said.
"To be frank, I'm ashamed to be Australian when you bring this up."
26 countries
Flanagan's previous novels - Death of a River Guide, The Sound of One Hand Clapping, Gould's Book of Fish, The Unknown Terrorist and Wanting, have been published in 26 countries.
The Sound of One Hand Clapping, a story of Slovenian immigrants, was a major bestseller and sold more than 150,000 copies in Australia alone.