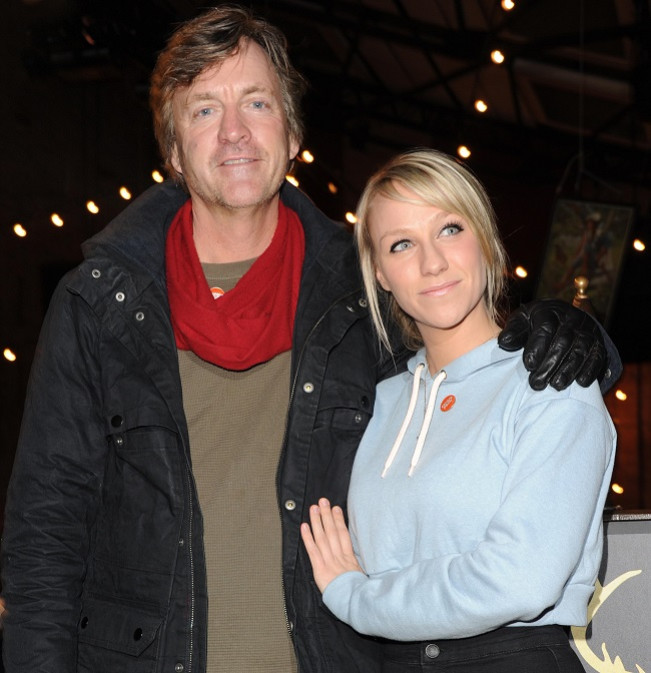 Richard Madeley has called the police after internet trolls threatened to rape his daughter Chloe following the uproar over Judy Finnigan's comments about sexual assault on a live TV show.
He tweeted: "Trolls who sent sick rape threats? Prosecution awaits you".
Madeley's wife Finnigan caused a sensation when she defended convicted rapist Ched Evans on her first appearance on ITV's hit show Loose Women, saying that "the rape was not violent".
More than 100,000 people signed a petition calling for Evans to be banned from playing professional football after he raped a 19-year-old girl at a Rhyl hotel.
Finnigan has since apologised for her comments saying she "wasn't suggesting rape was anything other than an horrendous crime" but that her point was "part of the debate about what should happen to someone after they have committed a crime and served their time?"
But internet trolls have now started targeting her daughter, Chloe, with rape threats in retaliation.
Chloe tweeted: "To the trolls wishing rape on me, stop, you are utterly pathetic."
Meanwhile her father thanked everyone for their support on Twitter but warned the trolls that prosecution awaited them.
In an earlier tweet he said: "Do they really think it's ok to wish/threaten rape on a woman? They're in deep trouble, trust me".