Television presenter Judy Finnigan has apologised after making comments about a rape case on a TV show which appeared to trivialise the crime.
Finnigan, who with husband Richard Madeley was a television fixture until they ended their chat show in 2009, has become one of the presenters on ITV's 'Loose Women'.
On her first appearance this morning Finnigan, 66, was discussing the case of Ched Evans, the footballer who served half of a five year sentence after being convicted of raping a 19-year-old girl in a Rhyl hotel. The footballer admitted having intercourse with the girl, who was named and subject to abuse on Twitter, but the girl was deemed too drunk to consent to sex.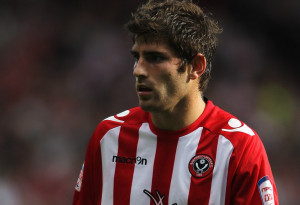 When he is released Evans may return to his former club, Sheffield United. A petition calling on the club not to reinstate him has passed 100,000 but Evans has been backed by Professional Footballers' Association chief Gordon Taylor. who said "I didn't know there was a law that said once you come out of prison you still can't do anything."
Speaking about Evans on 'Loose Women' Finnigan said:
"If he does go back, he will have to brave an awful lot of comments. But, having said that, he has served his time, he's served two years. The rape - and I am not, please, by any means minimising any kind of rape - but the rape was not violent, he didn't cause any bodily harm to the person. It was unpleasant, in a hotel room I believe, and she had far too much to drink. That is reprehensible but he has been convicted and he has served his time."
The Twitter backlash against Finnigan's comments was fierce. Paul Hunt tweeted: "How judyfinnigan can describe a rape as "not violent" is beyond comprehension. HANG YOUR HEAD IN SHAME."
Katie Capstick wrote: " Views like Judy Finnigan's about rape just reinforce rape culture and victim blaming."
As the criticism intensified Finnigan clarified her position: "I absolutely wasn't suggesting that rape was anything other than an horrendous crime. As I said on the programme, I was in no way attempting to minimise the terrible ordeal that any woman suffers as a result. The point I was attempting to raise as part of the debate was what should happen to someone after they have committed a crime and served their time?"