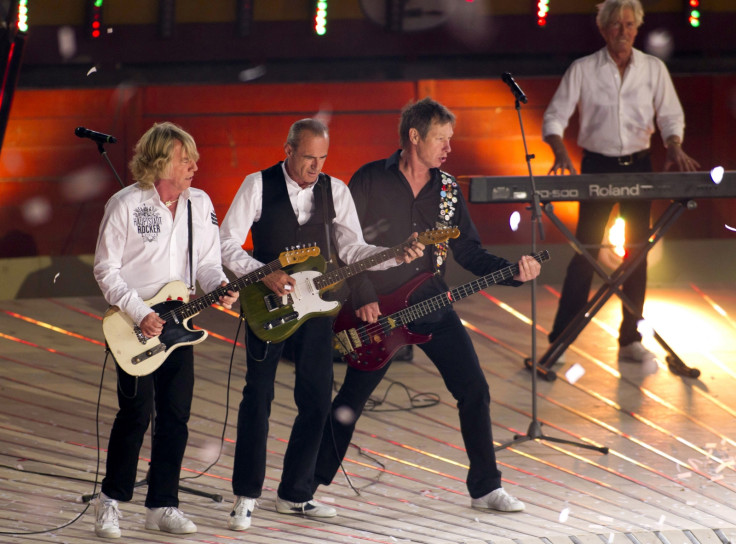 The son of late rocker Rick Parfitt has slammed Status Quo for treating his father "awfully". In a Twitter rant, Rick Parfitt Jr expressed his disappointment that his father was not mentioned during the band's first gig since the guitarist's death.
Status Quo, consisting of Francis Rossi, Andy Bown, John Edwards, Leon Cave and Richie Malone, performed at the Nordea Hall in Tallinn, Estonia on 18 April. Parfitt was forced to pull out of the British band's tour in 2016 after suffering a heart attack. He died on Christmas Eve at the age of 68.
When a Twitter user noted the absence of an on-stage tribute to Parfitt, his 42-year-old son replied in a string of tweets: "That should tell you... everything you need to know ... speaks volumes. Dad was treated awfully ... You don't know what I know ... when the time is right." Asked if it is a possibility that he will perform with Status Quo in the future, Parfitt Jr defiantly stated: "This will never happen."
Parfitt and Rossi, 67, had a turbulent relationship. In January 2017, it was claimed that Parfitt had expanded on their feud in an unfinished autobiography. Parfitt described his fellow rocker as a "colourful character" and admitted they had "drifted a long way apart" in recent years.
Addressing Parfitt Jr's latest comments, Status Quo manager Simon Porter said in a statement: "The band and I were extremely surprised and disappointed to hear about comments made online suggesting that the much-missed Rick Parfitt had been treated unfairly by the band in that period of time between him being forced to stand down from touring work and his tragic death late last year."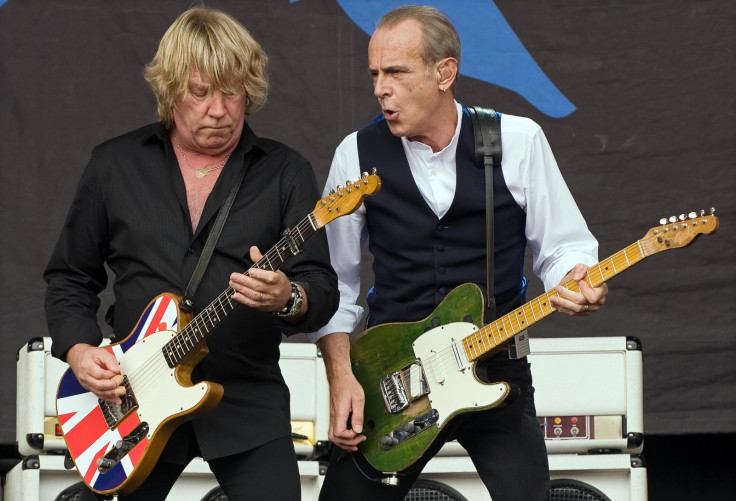 Porter continued: "Rick remained a full member of the band and, we are prepared to reveal, was paid his full entitlement of all monies relating to both live and recorded work, despite him being unable – on well-documented medical grounds – to undertake Quo performances."
The manager went on to state that Parfitt's contribution to Status Quo "can never be understated" and admitted "things are not the same since his death". Recalling his last meeting with Parfitt just three days before the musician died, Porter concluded: "He was already aware that he would never be able to perform live with the band again and it was his express wish that Quo should continue to perform live, not least because he would personally continue to be financially rewarded for all future Quo work."