Status Quo have announced a brand new tour following the death of band member Rick Parfitt. The iconic rock band, now consisting of surviving members Francis Rossi, Leon Cave, Andrew Brown, John "Rhino" Edwards and Richie Malone, will perform four dates later in 2017 in support of their latest album Aquostic II: That's A Fact, which reached number seven on the UK charts in October.
Confirmed shows so far include the Inverness Leisure Centre on 20 June, York Barbican on 21 June, Norwich UAE on 25 June and London's Royal Albert Hall on 1 July. Tickets are set to go on sale through Ticketmaster on Friday 27 January at 9am.
The tour announcement comes just weeks after Parfitt died on Christmas Eve (24 December 2016) at the age of 68. The guitarist is said to have lost his battle with a severe infection after being admitted to a hospital in Marbella, Spain after suffering a shoulder injury. The Rockin' All Over The World hitmaker was laid to rest in a funeral service at the Woking Crematorium on 19 January.
The gig-inspired service featured music from the likes of Frank Sinatra and Nat Cole, and also a reading of one of the last songs Parfitt wrote, with lyrics including: "Over and Out. Where have I gone? Haven't had contact in what seems so long. Up here all alone by myself."
Paying tribute to Parfitt, Status Quo frontman Rossi said in a statement: "Rick Parfitt had been a part of my story for 50 years. Without doubt the longest ­relationship of my life, this was also the most satisfying, frustrating, creative and fluid. We were a team, a double act, a partnership and yet also two very different people, handling the pressures of growing older, constant touring, dealing with success and keeping the creative flame burning in different ways."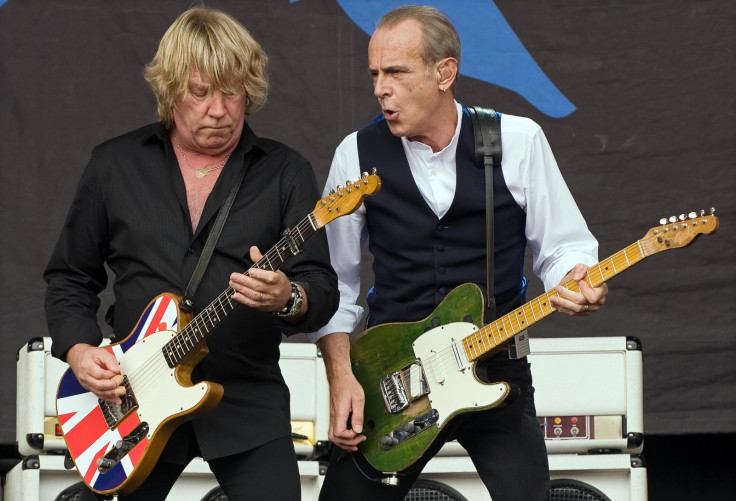 Rossi continued: "He never lost his joy, his mischievous edge and his penchant for living life at high speed, high volume, high risk. His life was never boring, he was louder and faster and more carefree than the rest of us. There were any number of incidents along the way, times when he strayed into areas of true danger and yet still losing him now is still a shock."
Since his death, excerpts from Parfitt's unreleased autobiography have revealed that the late rocker intended on quitting Status Quo due to his strained relationship with Rossi. Parfitt allegedly wrote: "You don't know who to expect from day to day with Francis. He is a colourful character but you never know which colour he's going to be. Over the last few years we've drifted a long way apart, Francis and I. It's fairly obvious to me that he doesn't care very much about me. And the feeling is mutual."
Status Quo tour dates 2017
20 June: Inverness Leisure Centre
21 June: York Barbican
25: Norwich UAE
1 July: Royal Albert Hall, London