France has been accused by rights groups of undermining its highest civilian honour, the Legion d'Honneur, by awarding it to a Saudi crown prince. Mohammed bin Nayef was bestowed with the prestigious award while on a state visit to France last week by President Francois Hollande for his "efforts in the fight against terrorism and extremism".
It came two months after Riyadh executed 47 people for "terrorism", sparking alarm among activists and human rights campaigners. Ali Adubisi, director of the European Saudi Organisation for Human Rights (ESOHR), criticised the award and took aim at the conservative Islamic monarchy's dubious rights record.
"It is with deep surprise we learned that France awarded the Legion d'Honneur award to Saudi crown prince and Interior Minister Mohammed bin Nayef," he said in an e-mail statement. "It should be borne in mind, that all executions that take place are implemented by the Ministry of the Interior, the very ministry that Mohammed bin Nayef heads.
"We believe the value of such an award has been undermined and that the human rights records of individuals must be considered... for receiving such an award."
Strong ties
French Foreign Minister Jean-Marc Ayrault said he "understood the reactions" to the Bin Nayef award but justified it as a "diplomatic tradition". Saudi Arabia was an important ally in the fight against terrorism, he added.
Adubisi said arbitrary detentions and other violations had escalated since Bin Nayef took charge of the Interior Ministry in 2012. There are 55 people awaiting execution in the Islamic kingdom at present, including 12 minors, according to ESOHR.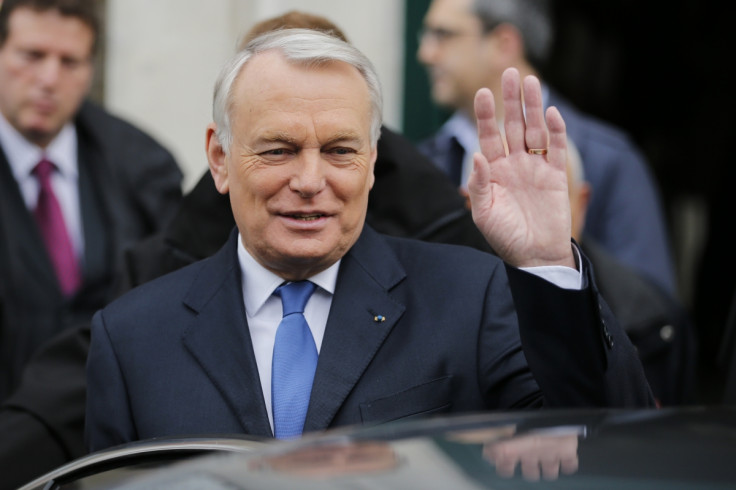 "We have documented several instances where terrorism laws have been used against various sectors of peaceful civil society, including lawyers, protestors, activists and some even prosecuted for tweets," he said.
Saudi Arabia is a key ally of France. The two countries signed €10bn (£8bn) worth of deals across a range of sectors including aerospace, construction and naval research in October last year.
Riyadh has also backed France's military campaign against Islamic State (Isis) since the terror attacks in Paris last November.