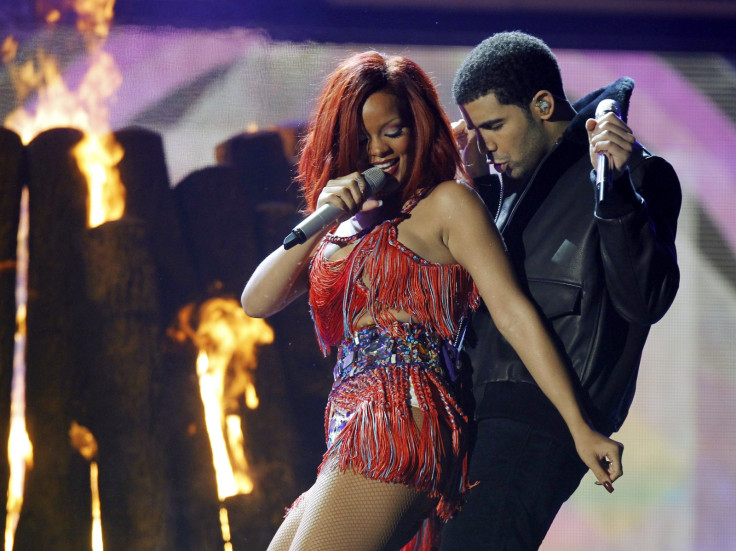 Rumours were afloat about Rihanna and Drake's engagement after the Work singer was spotted wearing a huge diamond ring on her left finger at the 2016 Billboard Music Awards on 22 May. The two briefly dated in 2009 and were again linked in 2014 before sparking romance rumours in early May.
According to MediaTakeOut, the two are no longer casually dating and the 16-carat diamond ring worth $1m (£684,847) was from Drake. "Drake is Robyn's man. He's not with anyone else, and neither is she," a source is reported to have said.
HollywoodLife reported that the 28-year-old singer wore the ring so as to drop a hint to Drake regarding marriage. "Rihanna loves being the center of attention and she knew that wearing a sparkler on her engagement finger would do the trick," a source apparently told the gossip site.
"She put that ring on her finger, not a man. It would have meant so much more to her if an actual man, who she's in love with, actually proposed and put a ring on her finger. She was sending a clear message with that ring and telling everyone's that interested in her that she's interested in being wifey," the source said.
Drake and Rihanna have maintained that they are still single. However, they have been spotted numerous times in the past few months. The 29-year-old rapper earlier in the month also performed with Rihanna at her concert in Los Angeles.
"Drake is adamant he's not dating Rihanna," another source told the gossip site.
"Drake loves her dearly, but they're friends with benefits with no strings attached. It works better that way," the source explained. "No expectations. Nobody gets hurt. Everyone's on the same page. They tried the whole monogamy thing but it didn't work. This is what it is, for now."