Barbadian singer/actress Rihanna and Canadian rapper Drake have apparently rekindled their romance. The pair first dated in 2009 and have been in an on and off relationship ever since.
The 28-year-old FourFiveSeconds hitmaker released a raunchy music video for new single Work, featuring the Hotline Bling singer. Adding on, the two performed at the 2016 BRIT Awards, held at the O2 Arena on 24 February.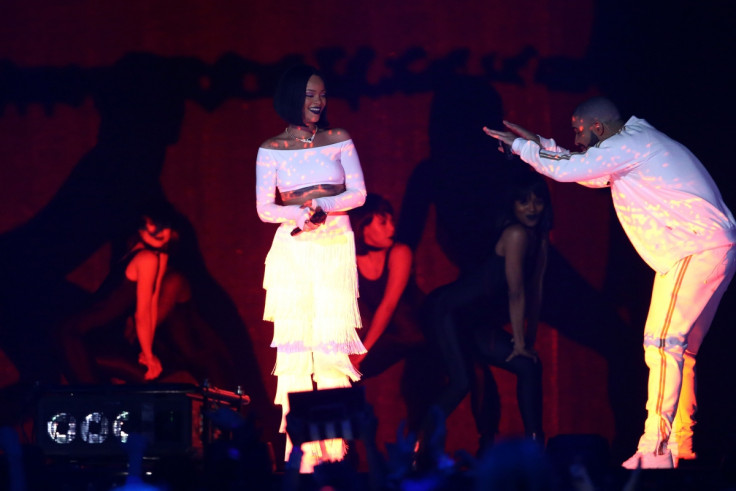 "They're back together and Drake is totally besotted," a source told The Sun. "His team have been teasing him about it but nothing can wipe the smile off his face," the insider added.
Rihanna and Drake reportedly got intimate at Libertine nightclub and were spotted kissing on the dance floor. The source said: "They were like a couple of teenagers — snogging and following each other around the club. It was like watching scenes from their new video when they danced together."
Meanwhile, during an interview with T magazine, Rihanna talked about relationships and the qualities she looks for in a man. She said: "Guys need attention. They need that nourishment, that little stroke of the ego that gets them by every now and then. I'll give it to my family, I'll give it to my work — but I will not give it to a man right now."
"I'm turned on by guys who are cultured. That'll keep me intrigued. They don't have to have a single degree, but they should speak other languages or know things about other parts of the world or history or certain artists or musicians. I like to be taught. I like to sit on that side of the table," she added.