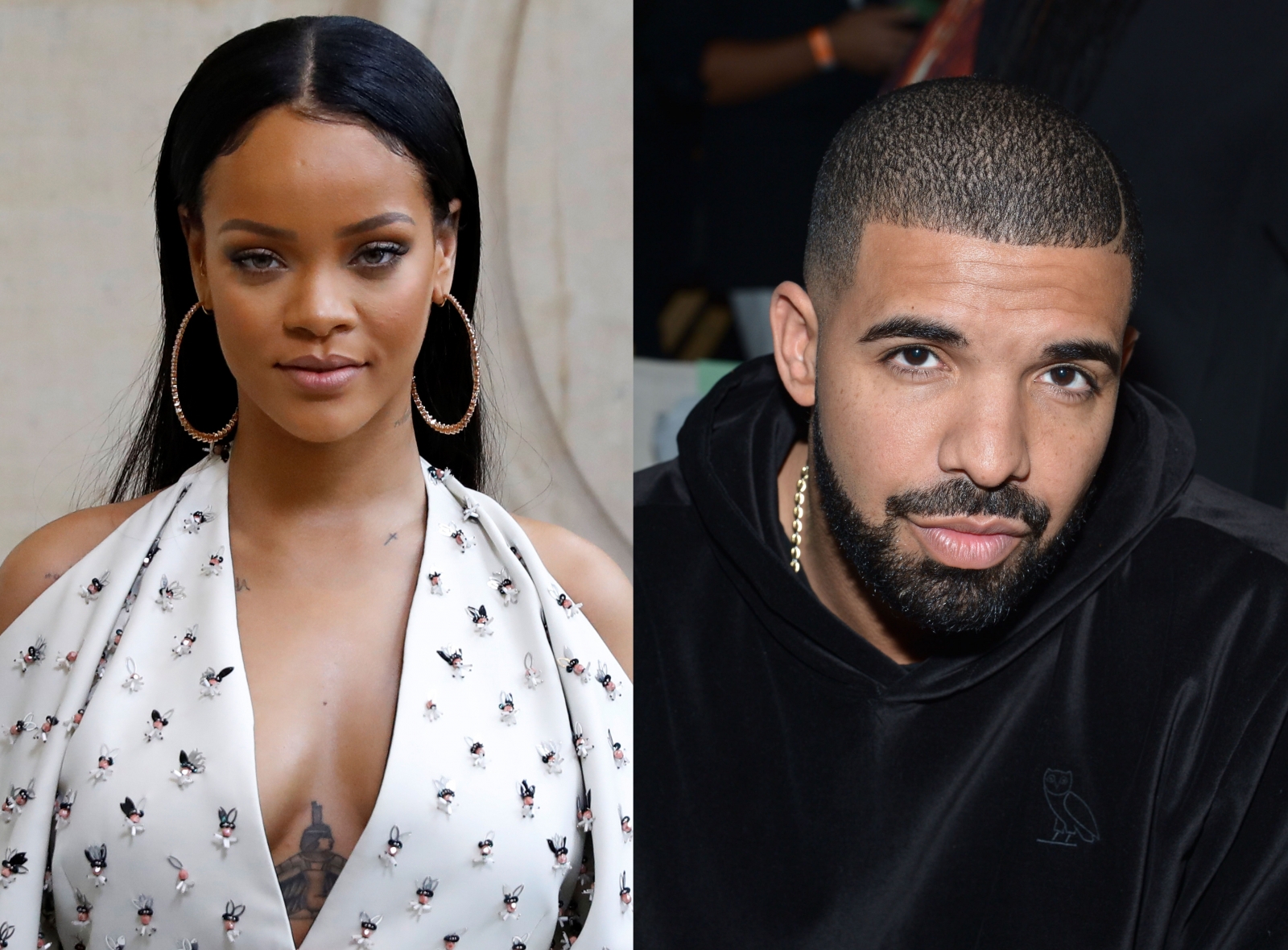 Drake has had one seriously busy year with his chart-topping music and also in his romantic life. After the Canadian rapper broke up with Rihanna, he seems to have found love again in Jennifer Lopez. While the two continue to flaunt their romance, rumour has it that Rihanna is ready to move on in her life.
"It's a new year and with that, Rih's going to be a new woman," a source apparently told Hollywood Life. "She refuses to fall for the same tired lines and getting her feelings and heart-broken by men who proclaim they love her but their actions don't match. No more f**k boys. Out with the old and in with the new!"
This comes after the Hotline Bling hitmaker and Lopez indulged in some serious PDA while attending the Winter Wonderland event on Thursday.
The prom-style event saw the 30-year-old singer being crowned as the king while 47-year-old Lopez took the queen's title. Later the rumoured couple grabbed eyeballs by sharing smooches and flaunting some intimate dancing.
"Jen loves the attention and she seems very happy to be spending time with him," a source told People magazine earlier shedding light on the seemingly blossoming romance. "Drake is very charming. He treats Jen with lots of respect. She seems very smitten."
Meanwhile, there were rumours that the two singers are working on some music together, but over time, their appearance together seems to indicate they might be more than just friends.
"They seem to really like and respect each other, but it's early," the source told the magazine. "Where it goes, we shall see. Friends of them both are hoping it becomes something, but it's too early to say more than that."
Drake and Lopez first sparked romance rumours when they shared an adorable picture that showed the two of them cuddling on the couch. While the photo went viral, speculations surfaced that the rapper and the pop-star might be dating, and according to reports this wasn't taken well by Rihanna.
"That picture of them together, all hugged up, made Rihanna sick. To the point where she wanted to throw her phone down three flights of stairs," a report claimed.
Rihanna and Drake were dating on and off for a long time until the two seemed to make things official during the MTV VMAs in August.