Chris Brown doesn't feel for Karrueche Tran in a 'romantic way' despite drooling over her sexy photo – report
The rapper and Tran ended their relationship in 2015 after Brown's revelation about his daughter Royalty.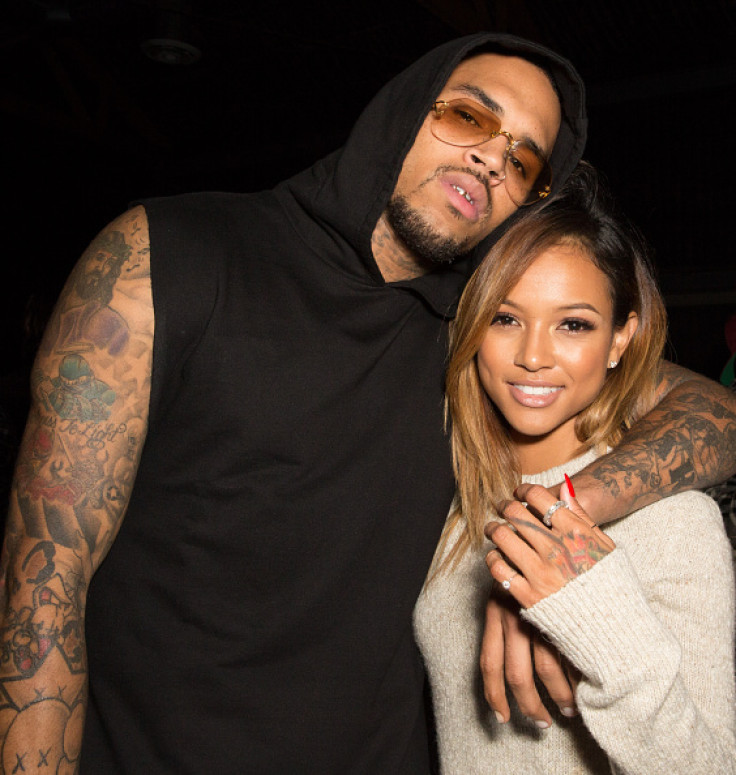 Chris Brown seems to be in a damage control mode after he allegedly commented on ex Karrueche Tran's sexy Instagram picture. The R&B singer, who is of-late being linked to model Krista Santiago, had to reassure his new love that "she's the one" and that he no feelings for Tran "in a romantic way".
"Breezy's already running major game on Krista, telling her he doesn't feel Karrueche in a romantic way and that he was just playing around when he commented on her page," a source told Hollywood Life about Brown's rumoured relationship with the model.
"Krista's all in too because Chris reassured her she ain't got s**t to worry about when it comes to Kae," the alleged source continued. "And to smooth things over, he ordered her a fly and expensive pair of designer heels to show her that she's the one."
According to reports, the New Flame hitmaker was caught in the soup after he seemingly flirted with his former girlfriend Tran by posting a cryptic comment on one of her Instagram photos.
In the picture, the 28-year-old actress was dressed in a Sade T-shirt and red lingerie as she posed seductively for the camera.
"Still want it," Brown wrote on the picture followed by wide-eyed emoticon. Although the comment is no longer visible, a screenshot captured by Shade Room has been fuelling rumours that the rapper might be still thinking about the actress.
The 27-year-old singer and Tran dated on and off between 2011 and 2015 until the former couple decided to part ways following the rapper's big revelations about his daughter Royalty. It was speculated then that the Loyal hitmaker's daughter with ex Nia Guzman was born when Brown was still committed to Tran.
Although the actress hasn't yet responded to the controversial comment on her picture, she has made it clear in the past that she is not looking for love after her heartbreaking split from Brown.
"I exude love in other places in my life. Work, friends, anywhere else," Tran had told Good Day New York earlier adding, "Boys are trouble, I can't worry about boys."
© Copyright IBTimes 2023. All rights reserved.