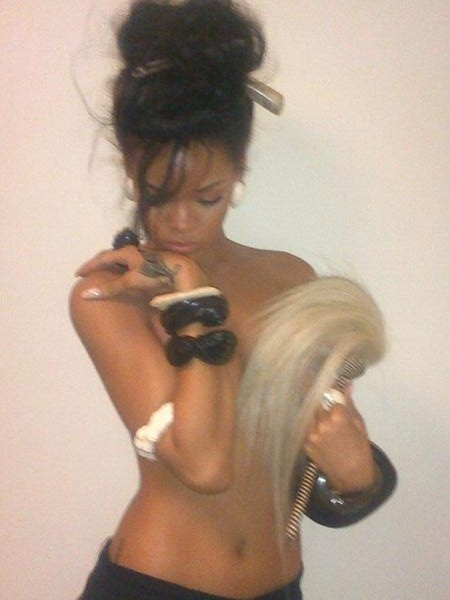 Is Rihanna trying to get back at her father for calling her fat or is she trying to impress her ex-boyfriend Chris Brown?
Whatever the reasons, the 24-year-old singer posted a topless picture of hers on Twitter.
The singer was not on good terms with her father, Fenty, till 2010. But after that they had started to communicate.
"I actually thought she was a little fat the last time I saw her. She's dieting, she's working out. I used to joke with her, 'Robyn, you're getting too fat!' but I think she's fine. I think she looked excellent, as everyone saw, at the Grammys," Rihanna's father was quoted as saying to Heat Magazine.
As soon as the interview went public, Rihanna posted her topless pic on Twitter.
The actress had revealed on the show "Good Morning America" that her father used to beat her mother. Rihanna also suffered abuse from her boyfriend, Chris Brown, when they were dating.
But rumours have it that Rihanna is trying to get back with Chris Brown as the couple has been spotted together a lot lately.