She has been living the single life for a while now but Rihanna finally appears to be off the market. The B***h Better Have My Money singer is rumoured to be dating US rapper Travis Scott after they were seen kissing at a New York Fashion Week party. It is clear the pair enjoy each other's company but some fans are wondering when their romance blossomed, while others want to know more about the rapper receiving the pop star's affections.
Video footage taken at a NYFW party on 11 September shows the rumoured couple kissing while partying on the dance floor, appearing to confirm their relationship status. The sighting came after a whirlwind week of dates which included RiRi, 27, supporting the hip hop star at his Gramercy Theater concerts.
A source has confirmed to E! News that the musicians are indeed an item and it has allegedly gotten "serious" in a short space of time. The insider claims: "Travis and Rihanna are dating, officially. It's already very serious. He's very into her."
An eyewitness to the pair partying at the Up & Down nightclub said: "It's true, they were totally together. They were all over each other. It was very clear they were together."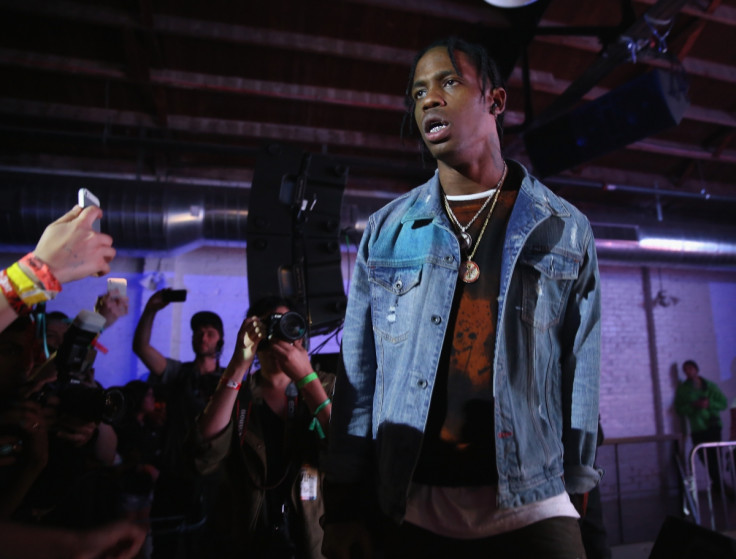 Although it may seem out-of-the-blue, a friend of Rihanna's says the Diamonds singer was a huge fan of Scott's music before they met. The source told HollywoodLife: "She thinks he's a rapping genius and was already a big fan of him before she met him. Travis is a super stylish guy and fun to be around, so Rihanna is really enjoying his company for the moment."
It sounds like RiRi is well and truly smitten with the rapper but for those who are not familiar with her new beau, IBTimes UK has found everything there is to know about the hip hop star...
The 23-year-old's real name is Jacques Webster.
Scott and RiRi's connection was not entirely random. The rapper co-wrote the singer's recent track Bitch Better Have My Money (BBHMM).
Kanye West saw great potential in Scott's talent and signed the aspiring rapper to the production wing of his G.O.O.D. Music record label, G.O.O.D. Beats.
West has been a huge advocate of Scott's career and promoted the musician's debut album Rodeo on Twitter by sharing the LP's cover art.
Rodeo, which was released on 4 September, performed incredibly well on the charts reaching number three on the Billboard 200.
Scott has major support within the music industry having collaborated with the likes of Justin Bieber, T.I., Kanye West, The Weeknd, and 2 Chainz on the record. He has also worked with Drake in the past.