BlackBerry-maker RIM has beaten Wall Street expectations by posting a lower-than-expected net loss for the latest financial quarter.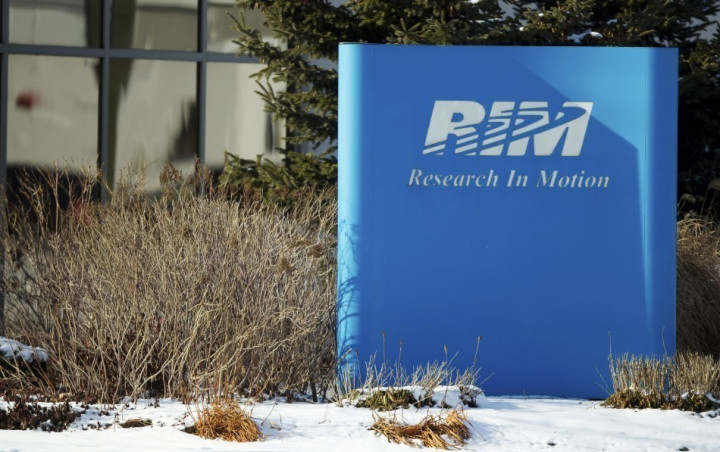 With RIM's make-or-break next-generation BlackBerry 10 still some months off launch, the Canadian smartphone and tablet manufacturer will look on the latest set of results as positive even though it still posted a loss of $255 million (£145m).
Revenue for the second quarter of fiscal 2013 was $2.9 billion, up 2 percent from $2.8bn in the previous quarter but down a huge 31 percent compared to the same period last year.
The revenue breakdown for the quarter was approximately 60 percent for hardware, 35 percent for service and 5 percent for software and other revenue.
During the quarter, RIM shipped approximately 7.4 million BlackBerry smartphones and approximately 130,000 BlackBerry PlayBook tablets.
With the launch of BB10 only months away, it is vital that RIM increases it cash stockpile in order to support the launch and in the last three months it managed to add $100m, bringing the total to $2.3bn.
Net loss
Net loss for the quarter was $235m, or $0.45 per share diluted, compared with a net loss of $518 million in the previous quarter. However things don't look so good when compared to the same three months of last year, when RIM reported a net income of $329m.
Included in the $235m loss is about $93m which is part of RIM's on-going restructuring costs, which has seen the company close seven of its ten manufacturing plants and cut thousands of jobs around the world.
"Despite the significant changes we are implementing across the organisation, our second quarter results demonstrate that RIM is progressing on its financial and operational commitments during this major transition," said Thorsten Heins, President and CEO.
"Subscribers grew to approximately 80 million global users, revenue grew sequentially from the first quarter, cash, cash equivalents, short-term and long-term investments increased by approximately $100m to $2.3bn, and carriers and developers are responding well to previews of our upcoming BlackBerry 10 platform."
BlackBerry 10
The BlackBerry 10 operating system, along with a number of new smartphones were due to launch in late 2012, but Heins took the decision to delay the launch becasue he was not happy to launch an uncompleted product:
"Make no mistake about it, we understand that we have much more work to do, but we are making the organisational changes to drive improvements across the company, our employees are committed and motivated, and BlackBerry 10 is on track to launch in the first calendar quarter of 2013."
While the company may be looking forward to the launch of BlackBerry 10, financially there will be a number of difficult quarters still ahead of the Canadian company.
In its forward-looking statement, RIM said it expects there will be "continued pressure on operating results" for the remainder of the fiscal year based on the increasing competitive environment, lower handset volumes and increased marketing expense associated with the launch of BlackBerry 10.
RIM expects to report an operating loss in the third quarter of fiscal 2013 as it "continues to work through the transition to BlackBerry 10."