Canadian BlackBerry manufacturer RIM reported worst than expected losses, cutting 5,000 jobs and delaying the release of BlackBerry 10 until Q1 2013.
BB10 delayed until Q1 2013

5,000 more job losses

Revenue down 33% to $2.8bn

Losses of $192m or 37¢ per share
Share price down73% in last 12 months
It was grim reading for shareholdesr and board members alike as RIM reported its Q1 2013 results, which were worse than expected with revenue down 33 percent compared to last quarter.
RIM reported revenue for the three months to the end of May of $2.8bn (£1.8), down from $4.2bn in th previous quarter. Adjusted net loss was $192m or 37¢ per share.
The under-pressure Canadian company shipped 7.8m BlackBerry smartphones and just 260,000 PlayBook tablets. For comparison, Apple shipped 35m iPhones and almost 12m iPads in its last quarter.
RIM also announced the launch of its next-generation smartphone operating system, BlackBerry 10, was going to be delayed until early next year. It had been slated for a launch in the latter half of 2012.
BB10 Delayed
Thorsten Heins, newly-appointed CEO faced analyst questions in an earnings call following the announcement, and was asked to explain the delay in getting BB10 to market. He said it was "not due to quality", adding in a statement:
"Over the past several weeks, RIM's software development teams have made major progress in the development of key features for the BlackBerry 10 platform; the integration of these features and the associated large volume of code into the platform has proven to be more time consuming than anticipated. RIM's development teams are relentlessly focused on ensuring the quality and reliability of the platform and I will not compromise the product by delivering it before it is ready. I am confident that the first BlackBerry 10 smartphones will provide a ground-breaking next generation smartphone user experience."
Heins said that sales abroad had declined in the last quarter which is a bad sign for RIM, as overseas sales had previously been very strong.
In an attempt to put a favourable spin on the delayed launch of BB10, Heins said carriers will prefer it launching in 2012 as faster networks will be in place by then.
5,000 job losses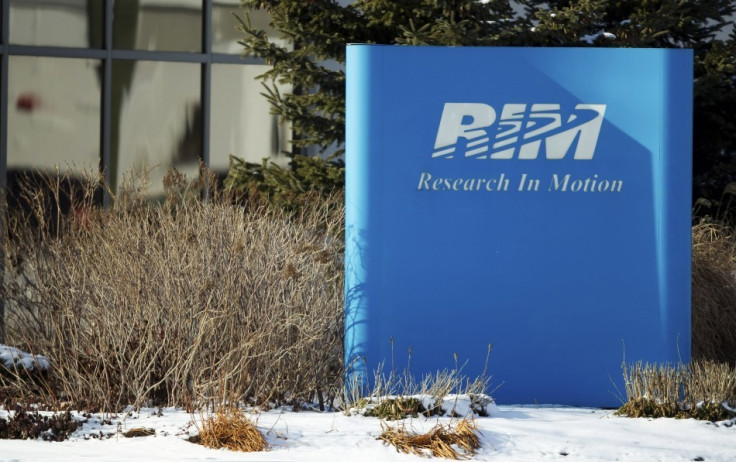 Job cuts were also announced as part of the company's on-going restructuring plan, with 5,000 layoffs announced, coming only weeks after the Ontario-based company announced a jobs cull of 2,000.
The job losses are all part of the restructuring plan which hopes to save $1bn from the balance sheet.
Heins said: "I understand this is an incredibly difficult message to deliver, but it is necessary."
RIM confirmed the job losses would take affect by the end of the year, with seven out of its 10 manufacturing plants closing, and some repair operations being outsourced.
RIM share price plummeted 17 percent following the announcements sending the company's market capitalisation below $4bn. RIM's stock price has now fallen 73 percent since this time last year.
Breaking up RIM
During the earnings call, Heins was asked about the possibility that RIM was planning a break-up of the company, but he said: "Now is not the time to share any detail."
He did however add that RIM was actively seeking licensing partnerships, and is in "intensive discussions" to license RIM offerings, such as BlackBerry Messenger.
This will please some shareholders as these offerings, inlcuding its enterprise level security features, are seen as the RIM's crown jewels.
Heins also said he was actively looking to streamline the company's portfolio, again something investors have been calling for.
Serious Trouble
There is no doubt that RIM is in serious trouble, and the delay in the BB10 operating system launch will be seen by many industry observers as another nail in the company's coffin.
Forrester Research analyst, Charles Golvin, told the Wall Street Journal:
"The window for BlackBerry to remain a platform with viable growth potential is closing, and this development illustrates the pace at which it is closing. In the upcoming period before the BlackBerry 10 launch we expect a new iPhone, more Android devices running Google's latest version, and a massive push from Microsoft behind all the next versions of Windows. For the first BlackBerry 10 device to win the attention of customers and developer at its new launch date it will have to prove itself better than the alternatives by leaps and bounds - the likelihood of that is very, very low."
RIM's chief financial officer, Brian Bidulka announced, unsurprisingly, that the company expects to post another loss in Q2 2013, but by then the future of the Canadian company may be a lot more uncertain.
Must Read: