RIM has recorded its first slump in BlackBerry shipments for its Christmas quarter since 2006 and reported a 25 percent drop in revenues and a loss of $125m (£78m).
Revenue down 25 percent
Former CEO resigns from board
New CEO calls for substantial change
Selling the company is a possibility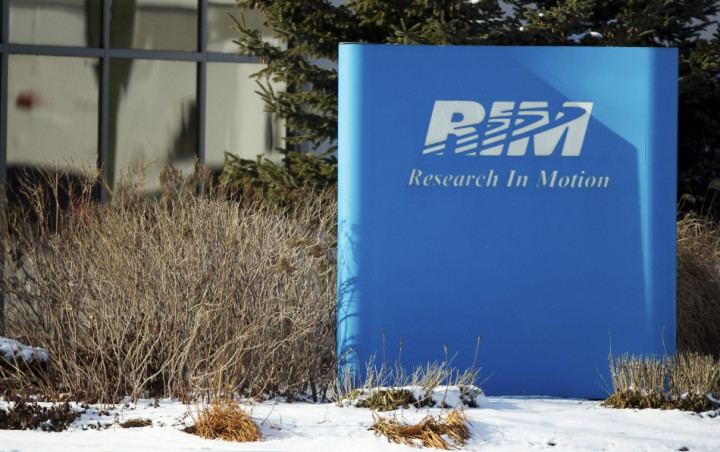 Shares in RIM dropped by up to 9 percent after the latest results were published, closing at $13.40 having hit a $69 high as recently as February 2011. This is the latest blow to a company which has been in freefall for the past 18 months, and the new CEO has announced plans for a major shake up at the company.
Traditionally RIM has been an enterprise-focused company with its range of BlackBerry mobile phones offering increased security. With the advance of comsumerization and Bring-your-own-device (BYOD) policies at most companies, RIM phones have become uncool and seen as restricted and tied-down. However in recent years it has attempted to compete with the iPhone and the Android-based smartphones with fully touchscreen devices and features like BBM and BBM Music.
For the most part, this has failed and the most striking example of this was the company's BlackBerry PlayBook tablet. Not only has the company had to write down billions in losses, it has also had to cut the price of the 7in tablet to just £169 and there still remains a huge stockpile of the hardware which it cannot sell.
Last January, RIM appointed Thorsten Heins as its new CEO, replacing a rather confusing situation where it had co-CEOs, Jim Balsillie and Mike Lazaridis, in charge. They had been facing calls to step down from investors and employees alike for some time.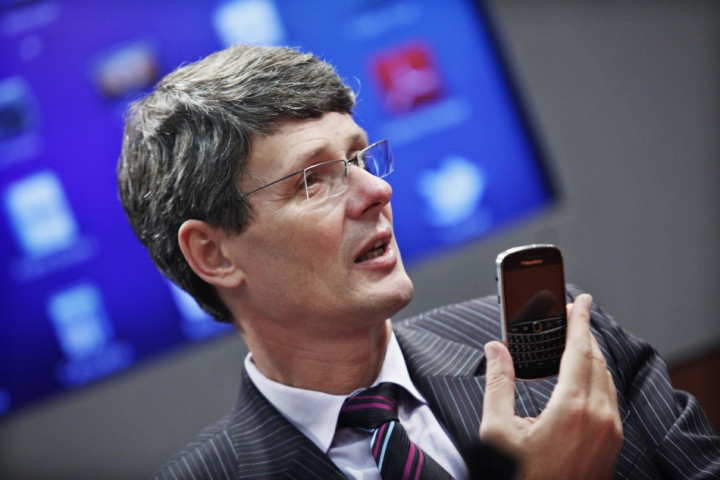 Heins, at the time of his appointment, said he saw no problem with the company becoming one of the "top three players worldwide in the next years in wireless."
Last night, following the publication of the results, which were beneath already low analyst expectations, Heins said: "We can't do everything ourselves but we can do what we're good at." He said that a "substantial change" was needed if RIM was going to turn things around.
"We believe that BlackBerry cannot succeed if we tried to be everybody's darling and all things to all people," Heins said. "Therefore we plan to build on our strength." Heins also indicated that selling RIM was not out of the question. He said he "would consider it, but it is not the main direction we are pursuing right now."
Heins said the company was looking at "strategic opportunities" and partnerships which could see the company exit the hardware side of the business and focus on software and services, a section of the business RIM has been traditionally strong in.
This led to RIM's stock finishing just 2.4 percent down at the close of trading yesterday and investors would have also been buoyed by the fact that Heins seems to be really taking charge of the company. As well as making strong statements about the direction of the company, there has also been a moving out of the old guard.
RIM said that former CEO, Balsillie who long served as RIM's public face, was stepping down as a board director a few weeks after he gave up his role as co-CEO.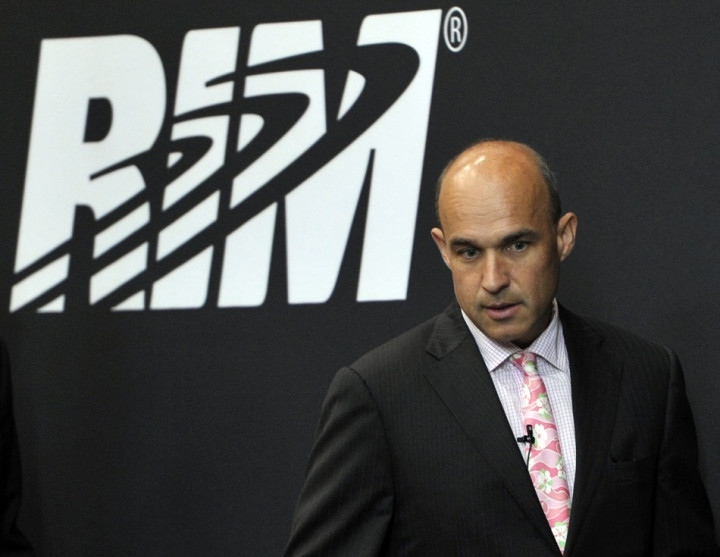 In another move, Dan Dodge, former head of QNX Software, will replace David Yach as RIM's top software architect. RIM bought QNX in 2010 and is counting on the operating system to power its PlayBook tablet and redesigned BlackBerry 10 smartphones that will be launched later this year.
Jim Rowan has also left as chief operating officer and RIM is looking for his replacement and it is still searching for a chief marketing officer to lead its promotional efforts.
In the three months to 3 March, the fiscal fourth quarter, RIM shipped just 11.1 million BlackBerry phones, down 21 percent on the third quarter, though slightly ahead of pessimistic analyst expectations. Compare this to Apple selling 37 million iPhones in the final three months of 2011, and you get some perspective on RIM's current fortunes.
Half a million PlayBooks were sold in the quarter, but most of this was down to huge discounts on offer, and no profit would have been made on the QNX-based tablet as it is being sold at below the cost of manufacture.
Net loss was $125m, or 24 cents a share, in the fiscal fourth quarter. This compares with $934m, or $1.78 per share, a year ago. Revenue fell 25 percent to $4.2bn from $5.6bn. Analysts had expected $4.5bn.
RIM failed for the first time to provide forecasts on BlackBerry shipments and revenue, and said its decision to no longer provide specific financial guidance reflected an inability to forecast accurately given the weakness of its U.S. business and competitive pressure in global markets as it increasingly relies on sales of more low-end devices.