Netflix has unveiled the first teaser trailer for upcoming sci-fi movie The Discovery starring Rooney Mara, Jason Segel and Robert Redford and boy, does it look dark. With its dusky blue hue and unnerving cover of Roy Orbison's Only The Lonely, it seems safe to assume that this romance is not going to be the conventional type.
Set in a world where the afterlife has been scientifically proven, The Discovery stars Segel as the son of Redford's character, a man who made the huge discovery of Heaven and Hell, while Mara will appear as the woman he falls in love with. Very little is revealed in the trailer in terms of plot, or how exactly the afterlife will tie in with the pair's on-screen romance, but it has been revealed that Mara's character's "life is tinged by a tragic past".
Presumably the idea that the couple will live on, potentially together, after they die will play a part in the storyline. However, what that entails and how that affects the pair's relationship, remains unclear. From the clip, it seems like the sudden discovery of the afterlife has caused many people to end their own lives in a deliberate attempt to pass on... and the number doesn't seem like it is going to slow down anytime soon.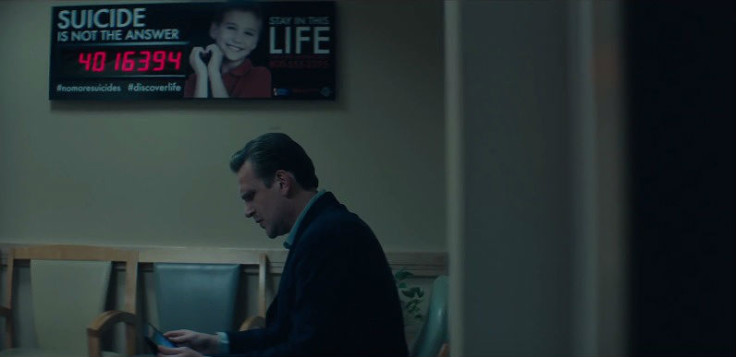 Charlie McDowell directed the supernatural film after co-writing the script with the help of Justin Lader. The duo previously worked together on 2014 movie The One I Love, starring Mark Duplass and Elisabeth Moss. Alex Orlovsky (Blue Valentine) produced The Discovery, alongside James D. Stern (Snowden). Considering the film-makers' experience with melancholic romances and Lader's treatment of Mara's character in 2013's Side Effects, it is safe to say this project will likely turn out anything but light-hearted.
Also starring Fargo actor Jesse Plemons and Mad Max: Fury Road's Riley Keough, The Discovery will become available to stream on all Netflix platforms worldwide on Friday 31 March.
For all the latest entertainment news follow us on Twitter @alistinsider.