The Rio 2016 Olympic Games will kickstart on 5 August with more than 200 nations and over 10,000 athletes participating in the biggest multi-national sporting event in Brazil. Prior to that, there will be an opening ceremony, where the world will get a chance to witness the South American nation's culture.

Fernando Meirelles, the director of the movie, City of God, will join Andrucha Washington and Daniela Thomas in directing the opening ceremony. There will be hosts of celebrities from Brazil who will be the star attractions at the Maracana stadium on Friday.

Samba singer Elza Soares, who is also the wife of Brazilian footballer Garrincha, will render the most famous musical genre, samba. She will be joined by 12-year-old MC Soffia, who became famous after she became a sensation on social media with her music videos.

Soffia spoke out against racism and she, along with Karol Conka, will lead the hip-hop front at the opening ceremony. On her decision to select rap, she said: "I chose rap because you can express yourself, tell people what you are feeling, talk about the reality you are living. But I do like other styles too."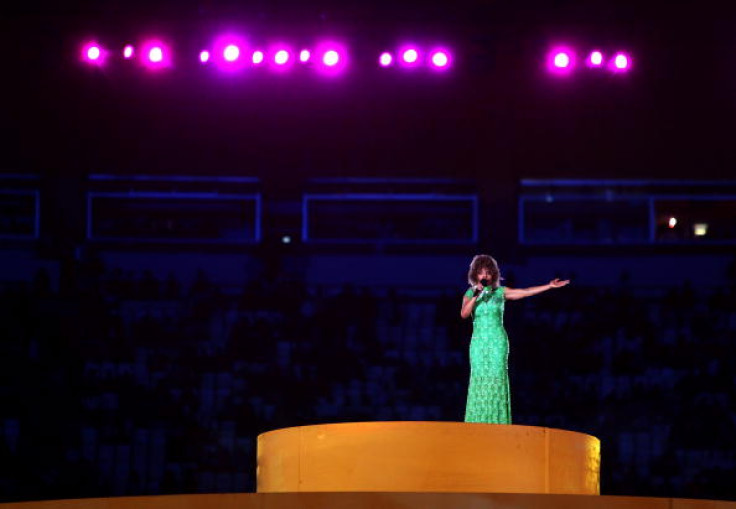 Globo TV series Chapa Quente used Conka's track Tombei after which she shot to fame. Ludmilla, who carried the Olympics torch, will also be performing in Rio's famous Maracana stadium.
During Brazil's military dictatorship, two of the country's best singers, Gilberto Gil and Caetano Veloso, were exiled and the duo will be seen joining other singers in the Rio 2016 Olympics' opening ceremony. Supermodels Gisele Bündchen and Lea T will also be making an appearance.
List of celebrities performing at the Rio 2016 Olympics opening ceremony:
1. Elza Soares
2. MC Soffia
3. Karol Conka
4. Ludmilla
5. Gilberto Gil
6. Caetano Veloso
Rio 2016 Olympics Opening ceremony schedule
Date and Day: 5 August, Friday
Time: 11:40pm BST
TV Coverage: BBC One and BBC One HD
Venue: Maracana stadium, Rio de Janeiro
Live Streaming Information: BBC iPlayer