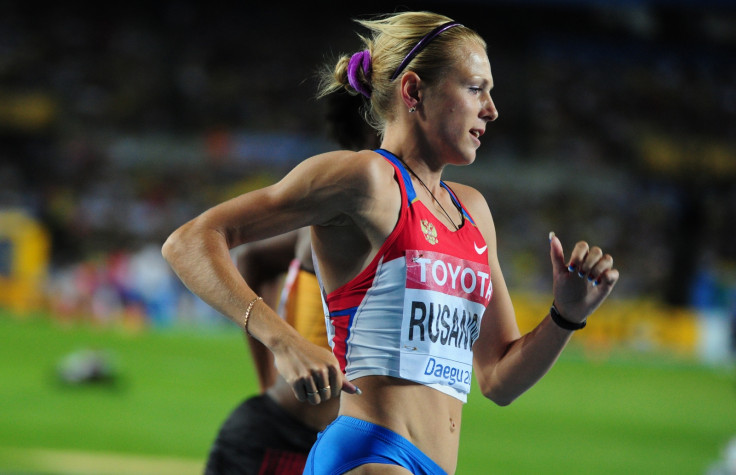 The International Association of Athletics Federations (IAAF) doping review board have cleared the path for whistleblower Yuliya Stepanova to feature at the 2016 Olympic Games in Rio de Janeiro as a "neutral athlete".
The 800m runner was banned for two years, back in 2013, and stripped of previous results following abnormalities in her biological passport, but later played a vital role in helping to reveal the scale of systemic doping in Russian athletics. Her and husband Vitaly Stepanova, a former employee of the Russian Anti-Doping Agency (RUSADA), made a series of secret recordings and allegations that were broadcast in an explosive German television documentary entitled "Secret Doping Dossier: How Russia Produces its Winners".
Such evidence, which also featured texts, emails and messages, saw the duo flee the country – forming part of a wider investigation which eventually led to Russian track and field athletes being banned from competing in Rio.
That suspension was upheld by the IAAF council last month after a task force deemed that not enough progress had been made in Russia's quest to reform. They did, however, concede that a small number of athletes who had been training outside their homeland could potentially compete under a neutral banner.
That special exemption has now been granted to Stepanova, with the IAAF confirming that her application has been unanimously accepted under Competition Rule 22.1A(c) "as someone having made a truly exceptional contribution to the protection and promotion of clean athletes, fair play and the integrity and authenticity of the sport". It still has to be ratified by Olympic organisers, however.
The decision not to overturn Russia's ban was supported by the International Olympic Committee (IOC), whose president Thomas Bach appeared to leave the door open for athletes who can prove they are clean to compete under the umbrella of the Russian Olympic Committee. This seemed to be at odds with the IAAF, who have revealed that more than 80 Russian athletes have already submitted applications for eligibility to compete as individuals "on the basis that they are not tainted by RUSAF's failure to put in place adequate anti-doping systems because they have been subject to other, fully adequate systems outside of the country for a sufficiently long period to provide a substantial assurance of integrity."
Providing those applications meet the necessary criteria, then they will also be referred to the doping review board for a decision on their "exceptional eligibility".