Rio 2016: Two Australian coaches robbed at knifepoint by teens near Ipanema beach
Incident is the latest to stoked security fears during the first Olympics in South America.
Two Australian rowing coaches were robbed at knife-point by teenagers in Rio, just before their athletes were due to compete, as they walked back to their hotel near the city's Ipanema beach. The pair were forced to handover their mobile phones, a wallet and even anOlympic team jacket in the incident.
The Sydney Morning Herald reported the pair were returning home following the Olympic opening ceremony at 8.30pm on Friday 5 August when the robbery occurred. The thefts have further called into question the security at the Rio games which has already been marred by a number of scares.
Spectators at the men's road cycling race were left confused and startled when security services carried out a controlled explosion on a package left near the event's finish line in Copacabana.
On 6 August, the second official day of the games, a stray bullet pierced a media tent near Rio's equestrian centre. Unable to confirm the origin of the shot, Olympic officials have referred have said it was an "unfortunate incident".
Australian Olympic Committee spokesman Mike Tancred has said in a statement that neither of the two rowing coaches were harmed in the robbery on Friday night, but said the host city needed to "lift their game" when it came to protecting athletes and officials.
"One coach was robbed of his wallet which contained a credit card, and he also lost his team blazer which he was carrying over his arm at the time. They both lost their mobile phones," Tancred said. "They didn't resist, they complied and handed everything over," he added.
The Australian Olympic body initially withheld information about the robbery over fears it could affect their athletes' performances. Australia's Olympic rowers and beach volleyball teams, who are staying near Ipanema beach, began competing yesterday.
As a security precaution, the Australian team is being asked not to wear their uniforms in public, hide their accreditation and walk in groups of three or more. Athletes travelling between their team hotel and a second hotel 300m away – the same route the two coaches were walking – will now be required to travel by vehicle.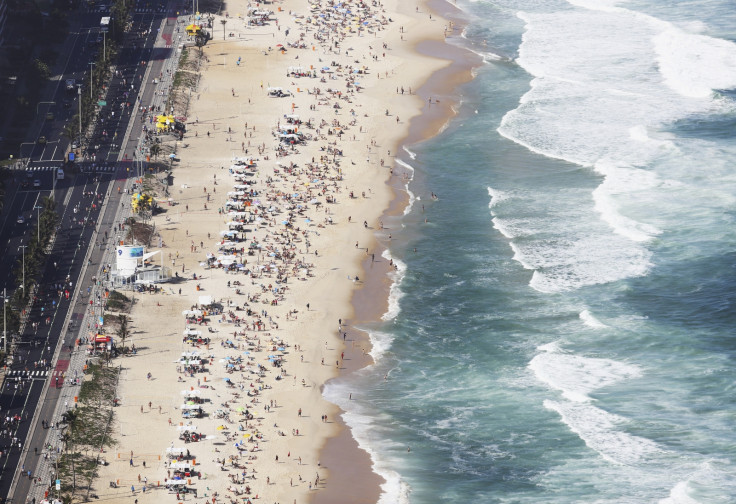 © Copyright IBTimes 2023. All rights reserved.