Former England midfielder Jamie Redknapp says Manchester United's Rio Ferdinand deserves an international recall for the World Cup qualifiers against San Marino and Montengro next month.
Ferdinand marshalled a United defence that helped earn a 1-1 draw against Real Madrid in the first leg of the Champions League last 16 tie on Wednesday.
England manager Roy Hodgson has left Ferdinand out of previous squads due to 'footballing reasons' couple with fitness history of 34 year old, who is seldom able to complete two matches within a week for his club thus rendering him unable to compete at a World Cup finals.
But Redknapp says that such are England's problems at centre-back, that Ferdinand should be recalled for the two qualifiers in March, with his form for United in the Bernabeu highlighting the impressive revival of his form.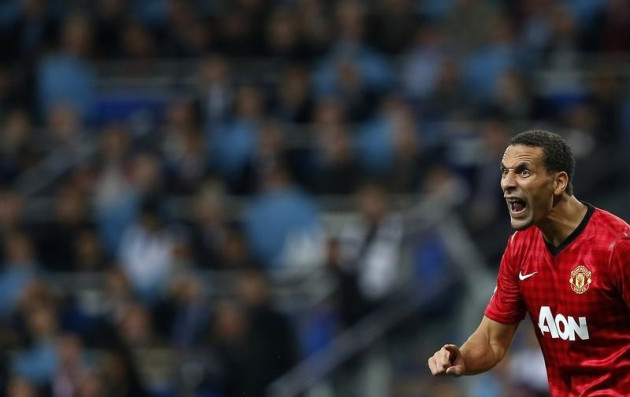 "I can't see any reason why he is not in the England team," Redknapp wrote in the Daily Mail.
"Picking a defender on form and pedigree, can Roy Hodgson really make an argument that Joleon Lescott, Phil Jagielka, Gary Cahill or Chris Smalling are better players?
"Smalling can't get into the Manchester United team ahead of Rio, but he can get into the England team.
"Ferdinand's form is becoming hard to ignore. His performance in Madrid was very accomplished.
"I was in the Bernebeu and I want to stress that these games - the intensity and demands of them - are on another level from the Premier League."
"Rio, without Nemanja Vidic alongside him, coped with all that Madrid could throw at him," the 39 year old added.
"There was that moment of danger when it looked like Cristiano Ronaldo had got the run on him coming into the near post and Rio sensed the danger, reacted and dealt with it.
"One question asked is whether he can play back-to-back games in tournament football. I say England have to get there first and the journey becomes a lot easier with Rio in the team."
The United centre back, who has 81 caps to his name, is without an England appearance since June 2011 and manager Hodgson reaffirmed his decision over Ferdinand after the win over Brazil last week.
"I'm not going to talk about Rio," said Hodgson. "I don't want to talk about him.
"People can write what they want to write. I can't be fairer than I've been."