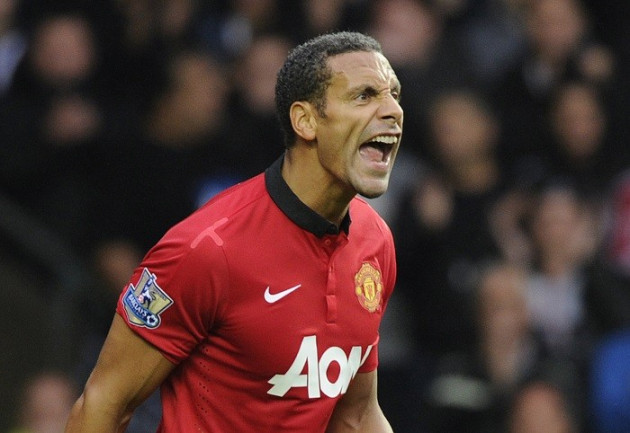 Roy Hodgson and Rio Ferdinand will both join the FA Commission, it was announced on Sunday.
The appointments come a day after Heather Rabbatts, the FA's only female board member, criticised the group for letting down black and ethnic minority people after setting up an all-white, all-male commission to improve the England team.
Rabbatts went public with her concerns as she claimed there had been a "refusal to understand" her position in private.
She said: "The opportunity to lead an informed debate on the future of English players has been singularly damaged."
Her criticism has reportedly put chairman Greg Dyke under "huge pressure", just four months in the job.
Dyke was today warned that he may now face accusatrions of tokenism after the appointment of Ferdinand as the only non-white board member.
The first eight members of the board were named last week with the FA saving the announcement for the two biggest names until last.
In a statement, Dyke said: "It is important Roy can offer his views as the current manager of the national team and share the knowledge he has gained when working for many years in a number of countries. I wanted the international fixtures to be completed before announcing this to avoid any distractions for Roy at such an important time.
"Rio's vast experience as a player developed through West Ham's successful youth system, winning Premier League and European titles with Manchester United and representing England at World Cups means he has a huge amount to offer to the debate.
"We have been speaking to Rio and Manchester United for some time about him joining the group - before we named the other members of the Commission. However, as he is a current Manchester United player we needed to be sure that Rio had the necessary time to fully participate on the commission and not impact on his day job. It has been agreed he does.
"As a current player with forthright views and opinions on the game, we can look forward to Rio providing significant insight and experience.
"We will then begin the process of meeting and canvassing opinions from numerous people in football and sport from a wide-range of backgrounds, as the Commission collects evidence and information with a view to reaching conclusions and making recommendations.
"It is important we do not lose sight of the Commission's main purpose. That is - finding a way of delivering long-term success for the England men's senior team, particularly by identifying ways to increase the number of players available to the national team playing regularly at the highest level of English football or abroad."
Hodgson last week guided England to the 2014 World Cup finals in Brazil.
Ferdinand quit international football in May after winning the last of his 81 caps in June 2011.