Manchester United defender Rio Ferdinand has criticised the English national team for a lack of consistency. The 34-year-old centre-back announced his retirement from the side earlier this season but took to Twitter to express his growing concern about the national team's future.
His tweet reads: "So called 'Golden generation' obviously wasn't 'golden' because we won nothing! Great players don't always make great teams."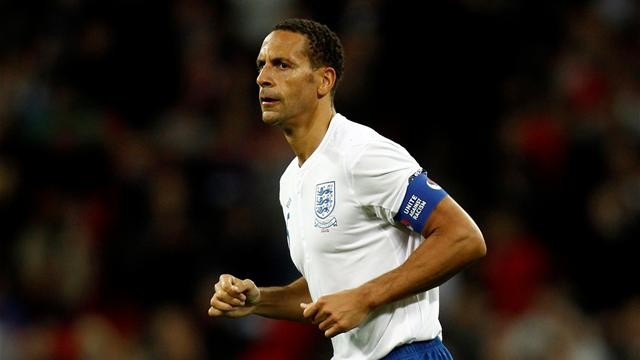 Ferdinand's comments come on the heels of those by former Tottenham and England striker Gary Lineker who labelled Roy Hodgson's men and their coach's tactics as being in the "dark ages". Also on Twitter, Lineker said: "Don't like England playing this system. So easy to play against. Brazil will thrash us if we line up the same way. Predictable and dated. It's not about playing in straight lines, it's about playing between the lines. Depth gives flexibility, passing alternatives, creativity."
The FA might do well to heed the warnings from Ferdinand and Lineker, particularly since Brazil striker Neymar has dismissed any notion that England could be a title threat at the 2014 FIFA World Cup in South America next summer.
However, the FA has reacted quickly to Ferdinand's tweets. Chairman David Bernstein said the organisation was planning for the future and was trying to improve the standard of young players.
"Rio Ferdinand should know that we are putting a huge amount of work into that [youth development]. They are not producing the results yet but they will do. These things take a while but these things are in place. There is a huge amount of work taking place and I think potentially we are in a very decent shape," Bernstein explained.
"I am sure when he reflects on it Rio and others will appreciate that this is happening, it's not talk about what might happen. It is happening, a lot of work is going into it and a lot of people are working very hard," he added.
Finally, Sir Trevor Brooking, the FA's director of football development, believes English clubs need to provide higher wages for youth team coaches, who play a crucial role in developing young talent in the country.
"We believe you need full-time coaches. At the moment there is an issue in that those full-time places are being offered at pretty low salaries, around 15-16 grand, and they need to be recognised for the quality and getting £40,000 to £50,000," Brooking told Sky Sports.