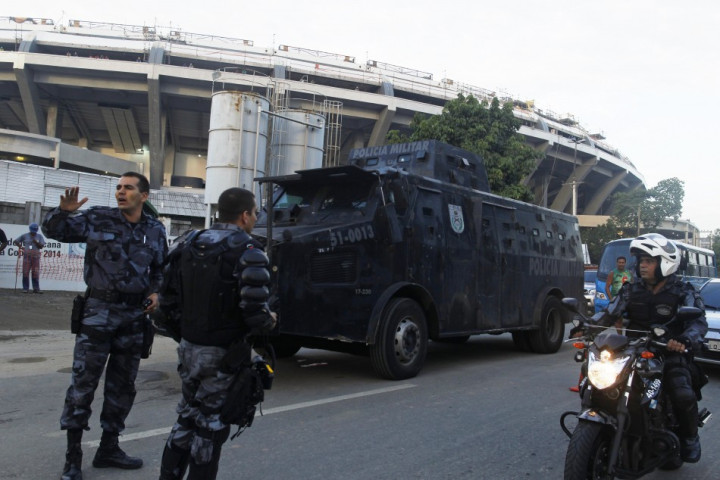 A foreign tourist was raped by a gang and her boyfriend beaten up on a Rio de Janeiro bus as the city gears up to host the 2014 World Cup and 2016 Olympic Games, Brazilian police said.
Three men have been taken into custody accused of rape and assault along with an earlier sex attack on a local woman earlier in March.
The two foreigners, whose identities and nationality have not been revealed, had boarded a bus in Rio de Janeiro's Copacabana beach. The gang allegedly forced the bus driver and other passengers off the vehicle before attacking the couple.
They handcuffed the man, 23, and beat him with an iron bar while repeatedly assaulting the 20-year-old woman. One member of the gang drove the bus to the poor suburban neighbourhood of Sao Goncalo where the couple were held for about six hours.
They were forced to withdraw money from an ATM machine and buy drinks and other goods for their assailants at a petrol station. The victims were then dumped in the nearby city of Itaborai, police said.
The suspects were named as Jonathan Foudakis de Souza, 20, Wallace de Souza Silva, 22, and Carlos dos Santos, 21.
Two of them were traced through the petrol station's CCTV footage. The mobile phone of one victim was found on one of the suspects.
Local media said the two foreigners had been studying Portuguese in the city for about a month and said the woman was believed to be a US national.
As news of the incident broke, a Brazilian woman contacted police claiming that she had been raped by the same gang.
The attack drew comparison with the gang rape of a young Indian student in Delhi last year, and raised concerns about security in Rio.
The city is to host next year's football World Cup and the 2016 Summer Olympic games.
Brazilian authorities have been raiding 40 crime hotspots in Rio as part of the so-called "pacification" programme to oust criminal gangs ahead of the two events.