Rival Koreas begin rare high-level talks in Kaesong industrial complex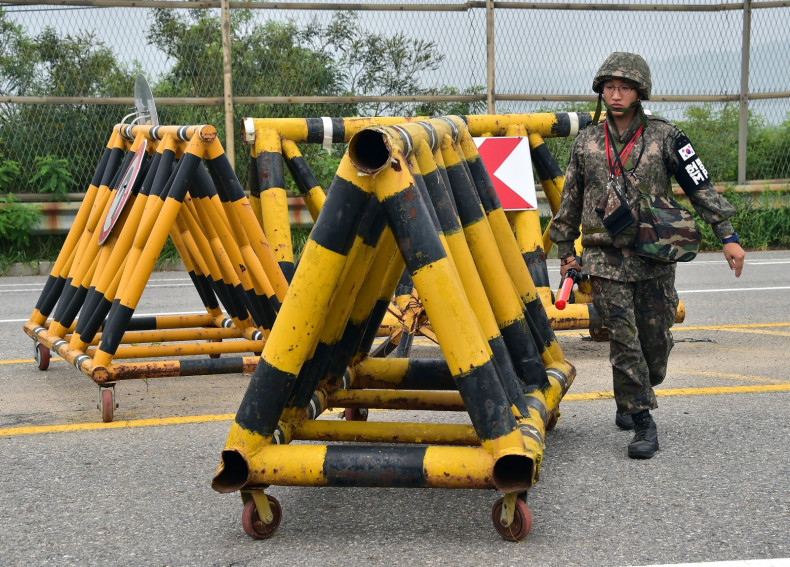 North Korea and South Korea have begun rare high-level talks in the inter-Korean industrial complex of Kaesong to ease cross-border tension, which has sharply increased in recent months. The agenda of the vice-ministerial-level discussions has not been made public but the reunion of families, who were separated in the three-year bloody Korean War, is likely to be addressed.
"There are many issues to be discussed between the two Koreas. We will do our best to resolve them one by one," South Korea's Vice Unification Minister Hwang Boo-gi, who is leading the Seoul delegation, told reporters before heading to the Kaesong complex – the industrial park which is jointly run by the two Koreas located 10kms from the demilitarised zone and inside the North Korean territory.
The latest negotiations are part of a series of efforts in the past few weeks to improve ties between the rivals, who remain technically at war since no formal treaty was signed to end the 1950-53 conflict. Such bilateral talks between top-ranking officials have not taken place for nearly two years. It is still premature to determine whether the negotiations would yield a breakthrough but further steps to ease border tension are likely to emerge.
Tensions between the two Koreas escalated in August when a landmine explosion rocked the border region injuring two South Korean soldiers. Seoul blamed Pyongyang forces for the blast but North Korean authorities strongly denied any involvement. The two Koreas went on to threaten an all-out war and there was a brief exchange of fire. On 25 August, delegates from both Koreas held lengthy crisis talks and agreed to hold detailed vice-ministerial discussions later.
The latest talks also coincide with North Korean leader Kim Jong-un's claims that his country is equipped with powerful hydrogen bombs, besides nuclear weapons. However, these claims have been dismissed by experts.