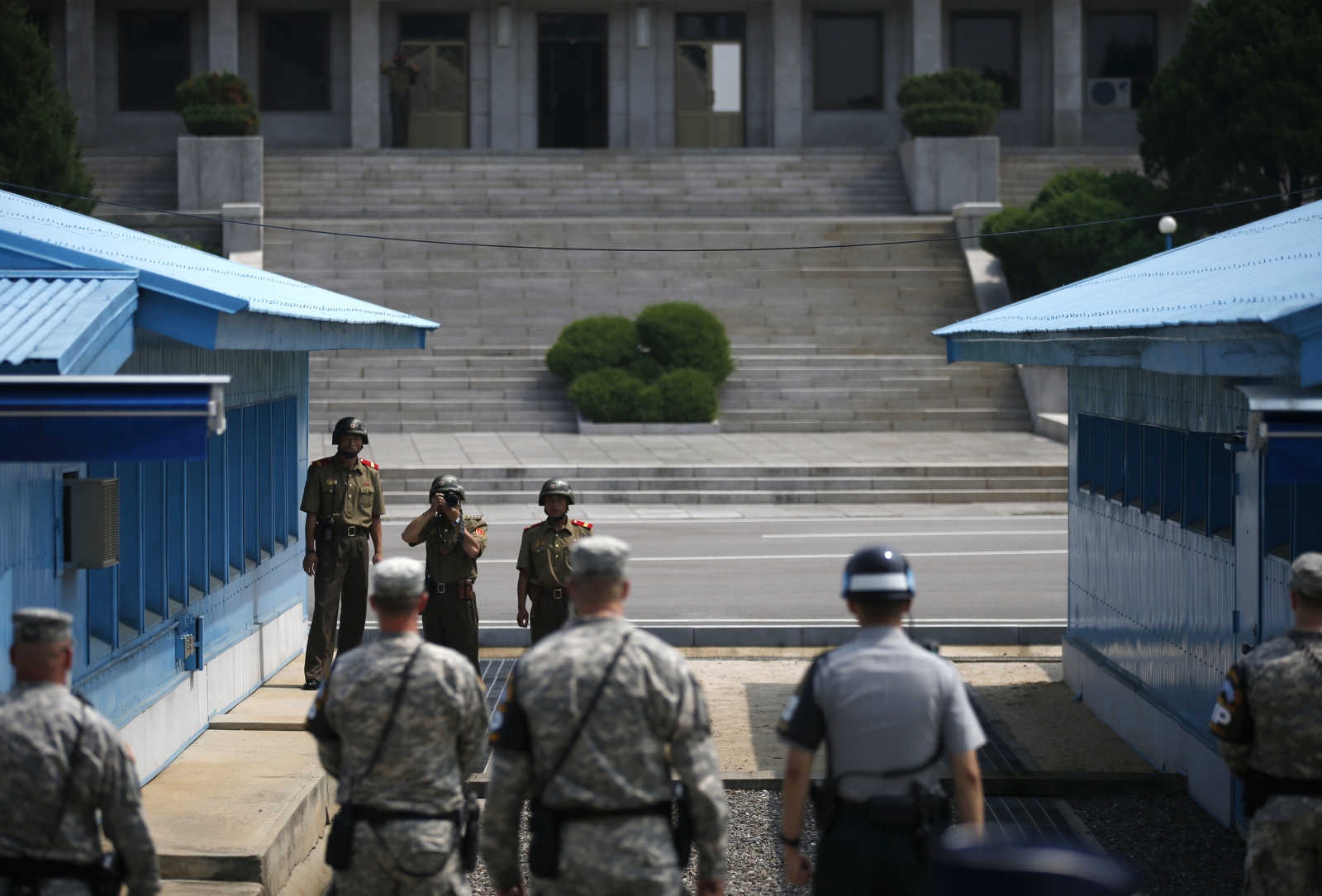 North Korea has offered to hold working-level talks with its southern neighbour at the truce village of Panmunjom on 26 November in a bid to ease tensions in the Korean peninsula. Pyongyang's Committee for the Peaceful Reunification of Korea, the body which oversees the North's relations with the South, has sent an official note to Seoul pertaining to the talks offer, the state-run Korean Central News Agency (KCNA) reported. Seoul said it was examining the proposal.
This is thought to be the first communication from the North Korean side since the earlier proposals made by Seoul in September and October. The rival Koreas formally agreed to de-escalate cross-border tensions during discussions in August. There was also a commitment to hold high-level talks at that time.
"The North's offer for dialogue appears to be aimed at taking the initiative over inter-Korean affairs. Ahead of a planned party congress in May, the North seems to show that it is leading efforts to bring peace to the peninsula," Yang Moo-jin, a professor at the University of North Korean Studies, told Seoul's Yonhap news agency.
The August agreement had somewhat defused the tensions, which were running high after a landmine blast at the border. The blast, blamed on Pyongyang's forces, had maimed two South Korean soldiers. The North, however, denied any hand in the blast.