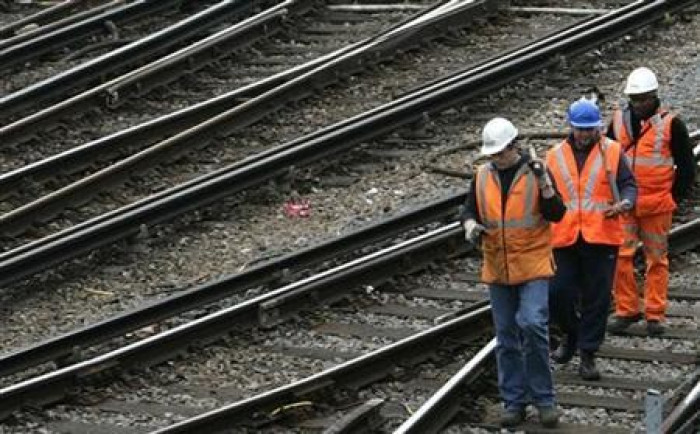 Two planned Network Rail strikes by the Rail, Maritime and Transport (RMT) union workers in June have been called off following negotiations over pay.
The workers were due to stage a walkout for 24 hours between 5pm on Thursday 4 June and Friday 5 June as well as a second 48 hour strike starting from Tuesday 9 June and Thursday 11 June between the same times.
Arbitration service Acas said four days of talks since the strike action was planned had helped "formulate a set of revised proposals".
RMT general secretary Mick Cash said: "Following extensive ACAS talks throughout the weekend RMT has now received a revised offer that enables us to suspend the planned industrial action while we consult in full on the details of the revised package with our Network Rail representatives."
Network Rail chief executive Mark Carne said: "I am very pleased that the industrial action has been suspended. With Acas's help, we have had very constructive talks with the unions over the weekend and I hope they will be able to agree this deal.
The suspension of the strike follows on from previous cancellation of a May Bank Holiday strike by RMT and TSSA Unions.