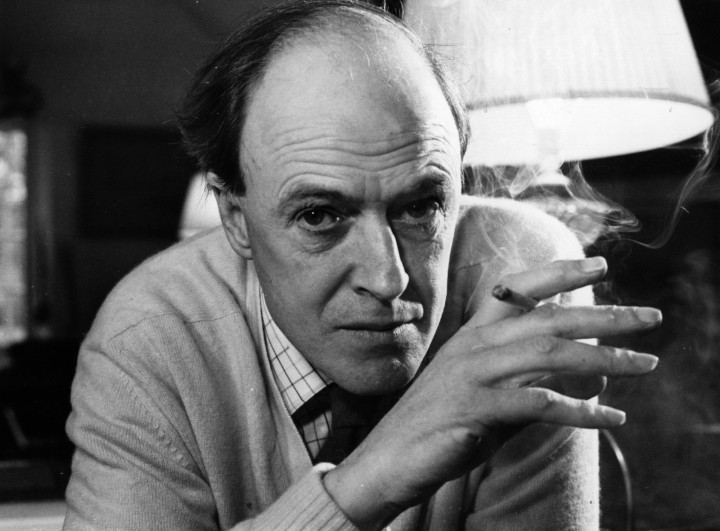 Today marks the birthday of Roald Dahl, one of the greatest storytellers for children and adults alike of the 20th century.
Dahl's stories are known for their eccentric heroes, dastardly villains and often dark humour. As an author, Dahl's ability to "gobblefunk around with words" – as the BFG tells Sophie – has inspired a lifelong love of reading for many.
This year also celebrates the 50th anniversary of Charlie And The Chocolate Factory. To celebrate, a previously unseen chapter called The Vanilla Fudge Room was published in the Guardian.
In celebration of Roald Dahl Day, IBTimes UK has rounded up some of the best quotes from Dahl's books and imagination:
"Mr. Twit was a twit. He was born a twit. And, now at the age of sixty, he was a bigger twit than ever." - The Twits.
"Here it is," Nigel said.
"Mrs D, Mrs I, Mrs FFI, Mrs C, Mrs U, Mrs LTY. That spells difficulty."
How perfectly ridiculous!' snorted Miss Trunchbull. 'Why are all these women married?" – Matilda
"I am not, of course, telling you for one second that your teacher actually is a witch. All I am saying is that she might be one. It is most unlikely. But - here comes the big 'but' - not impossible." – The Witches
"I understand what you're saying, and your comments are valuable, but I'm going to ignore your advice." – Fantastic Mr Fox
"I'd rather be fried alive and eaten by Mexicans." – James And The Giant Peach
"Do you like vegetables?" Sophie asked, hoping to steer the conversation towards a slightly less dangerous kind of food.
"You is trying to change the subject," the Giant said sternly. "We is having an interesting babblement about the taste of the human bean. The human bean is not a vegetable." – The BFG
"We don't hold with book-reading," Mr. Wormwood said. "You can't make a living from sitting on your fanny and reading story-books." – Matilda
"Poor Cindy's heart was torn to shreds. 'My Prince!' She thought. 'He chops off heads! How could I marry anyone who does that sort of thing for fun?'" – Revolting Rhymes
"It's a funny thing about mothers and fathers. Even when their own child is the most disgusting little blister you could ever imagine, they still think that he or she is wonderful." – Matilda
"A person is a fool to become a writer. His only compensation is absolute freedom. He has no master except his own soul, and that, I am sure, is why he does it." – Roald Dahl
"Two rights don't equal a left." – The BFG
"Whipped cream isn't whipped cream at all if it hasn't been whipped with whips, just like poached eggs isn't poached eggs unless it's been stolen in the dead of the night." – Charlie And The Chocolate Factory
"You can write about anything for children as long as you've got humour." – Roald Dahl
"A whizzpopper!" cried the BFG, beaming at her. "Us giants is making whizzpoppers all the time! Whizzpopping is a sign of happiness. It is music in our ears! You surely is not telling me that a little whizzpopping if forbidden among human beans?" – The BFG