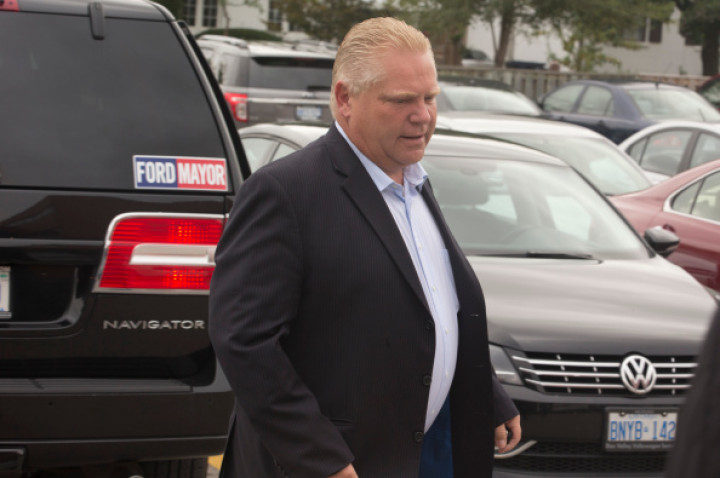 Toronto Mayor Rob Ford has withdrawn from October's mayoral race after doctors found a tumour on his abdomen on Wednesday 10 September.
The mayor's campaign spokesman, Jeff Silverstein, appeared at City Hall's election services office on Friday afternoon to register his withdrawal, as Ford faces surgery, chemotherapy and weeks in hospital.
It is thought Ford's brother, Doug, a Toronto councillor, could replace the controversial mayor's name on the ballot and has until 2pm local time to declare if he is standing or not.
The 45-year-old has been criticised for standing for re-election in the 26 October contest after a beleagured term was dogged by controversy.
Last year, he admitted to using crack cocaine while drunk and has been forced to deny allegations he made a comment about oral sex to a staff member.
The mayor could technically have remained on the ballot and later cancelled his candidacy but with the results of an autopsy not expected until next week, Ford has decided his health issues have prevented him from standing.