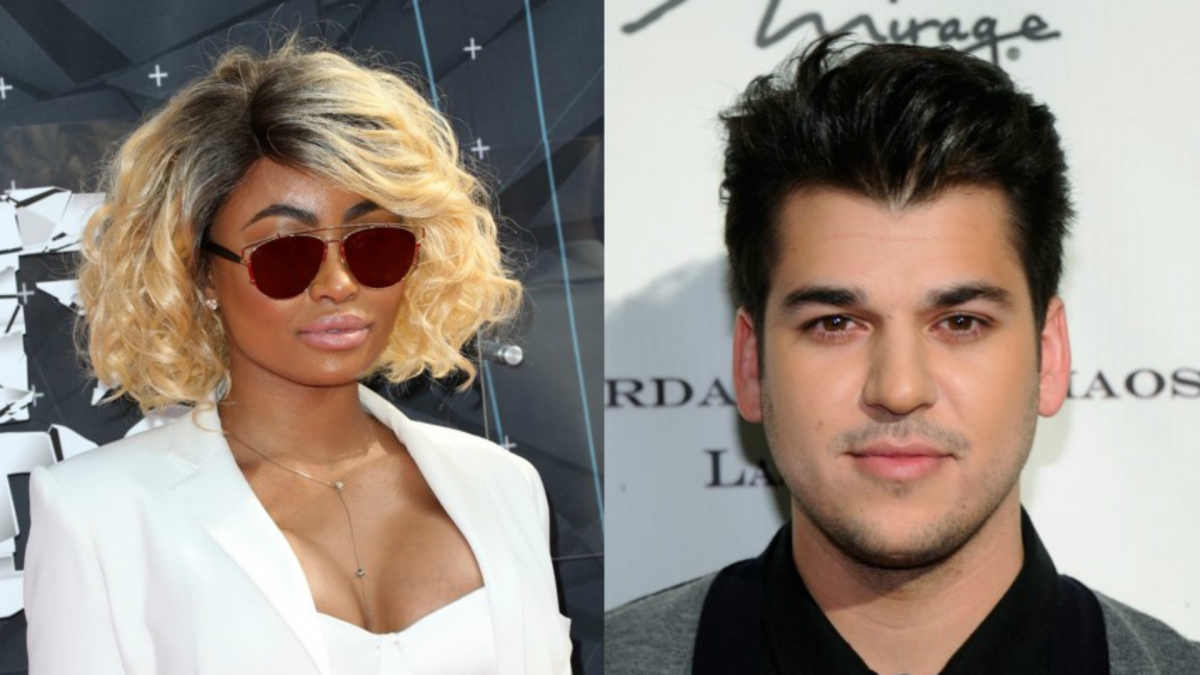 The Blac Chyna magic is working wonders on her boyfriend Rob Kardashian, who dumped his reclusive lifestyle to start a healthy one. He has not only lost oodles of weight but is also reconnecting with his family and is happily posing for photographs. The only son of momager Kris Jenner is reportedly joining his family show Keeping Up With The Kardashians along with his girlfriend.
"Blac is ready to really launch her television career but she wants to do it the right way," a source told Hollywood Life. "She has had failed projects in the past and wants to succeed. That is why it is taking her so much time to take the next step. She wants to shoot scenes with Rob for KUWTK but she is having trouble agreeing to terms with the producers and so she hasn't signed a contract yet. Blac has a list of demands the producers aren't willing to agree with."
The 29-year-old Arthur George sock designer has gone through a rough phase in the past two years. He not only gained weight but has also shut himself inside his sister Khole's mansion and avoided public appearances and social gatherings. But ever since the 27-year-old makeup salon owner entered his life, his transformation into a happy, healthy and shutter-friendly person has amazed his fans and critics. Hence, speculation is high that he could join his famous sisters in the upcoming season in their popular family reality show.
The mother-of-one and former girlfriend of rapper Tyga, meanwhile, is receiving praise for bringing about positive changes in Rob's life. "They haven't seen Rob come out of his shell like this in years. The family is very grateful for Blac's help with giving Rob confidence again and putting his health and fitness first," a source told E Online.
Soon after news of Chyna and Rob dating broke out, fans of the Kardashian reality show expected the couple to make an appearance in the show. Mother Kris appears to be happy to see her son's transformation and is eager to invite his girlfriend to her social circuit. "Kris Jenner would like Blac Chyna to start coming to family events once things have calmed down a bit. All the sisters are happy to have their brother back. Kylie Jenner is also coming around now," an insider told E Online.
Keeping Up With The Kardashians season 12 premieres on 1 May on E! network.