Rob Kardashian has every reason to celebrate his 29th birthday today (17 March 2016) after what has been a difficult couple of years. The Keeping Up With The Kardashians star has finally emerged out of hiding after spending time out of the spotlight to deal with his depression and weight gain and is already taking major steps towards finding happiness.
In 2013, the Arthur George sock designer decided to dramatically limit his appearances on his family's popular E! reality show in order to focus on himself after putting on weight. Kardashian also somewhat withdrew from social media and even pulled out of attending the Italian wedding of his older sister Kim Kardashian and Kanye West in May 2014.
The University Of Southern California graduate was barely seen in public, instead choosing to stay holed up at the Los Angeles home of his older sister Khloe Kardashian, and his mother Kris Jenner revealed he was battling with depression. The 'momager' said in 2015: "We told him, 'Just get well, feel better'. He was depressed, you know, just wasn't feeling good, didn't know why."
In December 2015, it was reported that Kardashian was rushed to hospital after falling ill and was later diagnosed with diabetes. With his health potentially in jeopardy, it looks as though Kardashian has decided to turn his life around for the better and he is already seeing positive results.
As he enjoys the final year in his twenties, IBTimes UK takes a look at all the great things Kardashian can be proud of on his 29th birthday.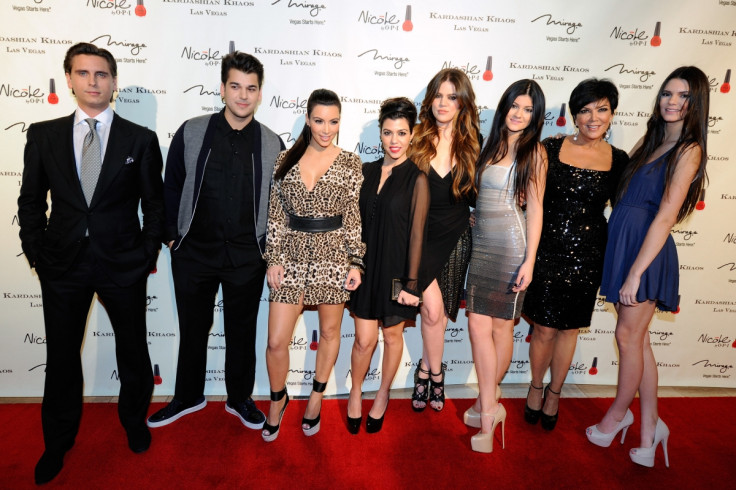 Blac Chyna romance
After failed relationships with Rita Ora and Adrienne Bailon in the past, Kardashian has found love again with fashion designer Blac Chyna. Their romance did not get off to the best of starts with Chyna being Tyga's former fiancee, the rapper who happens to be dating Kardashian's younger half-sister Kylie Jenner, initially causing a division amongst the family. Kardashian and Chyna, real name Angela White, have been inseparable since going public in January 2016 and there have even been pregnancy rumours.
New home
Over the last few years, Kardashian has lived with big sister Khloe but that has all changed with the sock designer reportedly buying his own home. According to TMZ, Kardashian is now the proud owner of a four-bedroom property in the gated Oaks community, which is situated near his mother Jenner and sisters, Khloe, Kylie and Kourtney.
Weight loss
He was said to have gained more than 100 pounds over the last three years but Kardashian has appeared noticeably slimmer in recent pictures. The TV star has adopted a healthier diet said to be encouraged by Blac Chyna who is also on a workout regime.
Keeping Up With The Kardashians' return
With his healthier body image and blossoming love life, it is possible that Kardashian may rejoin his famous family on the small screen. Matriarch Kris Jenner teased the possibility of her son's return, saying in January 2016: "He wants to still come back and shoot the show, he just wants to feel good. It's not that he doesn't want to be on the show, it's just he wasn't feeling good."
Reports have also suggested that Kardashian could star in his very own spin-off show alongside Blac Chyna with a source telling People Magazine: "Rob and Chyna are hoping for a spin-off. Chyna doesn't want to film with Rob's family. They both think a spin-off is the best business decision. They have had meetings and things look promising."