A man who tied up and threatened to kill three men during a burglary has been jailed after the whole incident was heard over an online Xbox game.
Jay Georgiou, 19, was one of two robbers who broke into the flat in Eastbourne, Sussex, and demanded the three men inside give them drugs and money.
During the robbery, Georgiou, who was wearing a crash helmet, hit one of the men over the head with an imitation handgun, while the second grabbed a knife from the kitchen. Both men then threatened to shoot or stab the occupiers if they didn't comply with their demands.
The robbers managed to escape with a laptop, mobile phones and Xbox games during the burglary.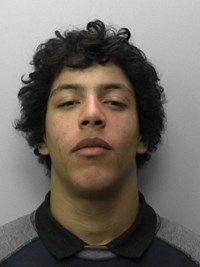 What the men did not realise was that during the entire incident, the residents of the flat had been playing the popular Xbox game, Call of Duty: Black Ops 2 online with a friend in Brighton who heard the entire robbery relayed through his headset.
Their friend in Brighton promptly reported the incident to police who then managed to get a description of Georgiou. He was arrested a mile away two hours later.
Georgiou, from Eastbourne, was convicted of robbery and possession of an imitation firearm at Brighton Crown Court and sentenced to eight years in jail.
Sussex Police are still trying to trace the other man involved in the robbery. He was wearing a ski mask or balaclava and is thought to be white, aged 20 to 25 with ginger hair.
Det Const Richard Holder said: "This was a terrifying incident for the victims who appear to have been targeted entirely by mistake.
"The robbers were brutal in their treatment of the friends but Georgiou even stopped during the incident to take a phone call from his probation officer as he had missed an appointment.
"We will continue to work to track down the other robber involved so that he too can face justice like Georgiou."