'Robbery of the century' as gang of 50 use explosives in $40m Paraguay heist
Four die in gunfight as robbers blow up security firm's building and target vault before escaping in speedboat.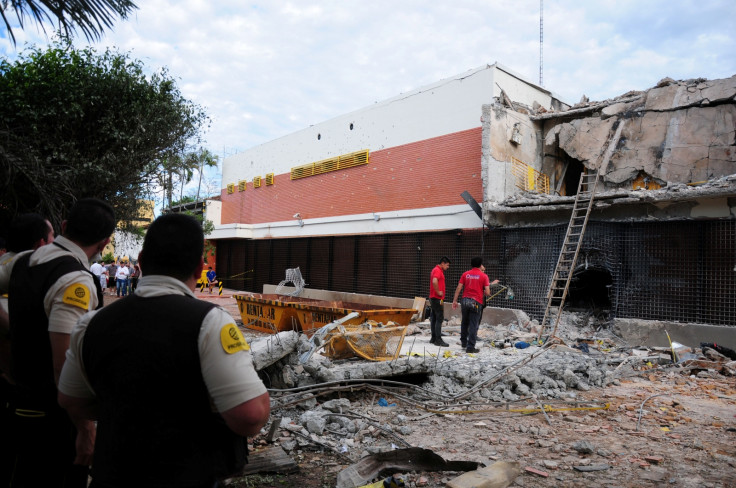 Four people have been killed after police opened fire on around 50 gang members during a multi-million pound heist in Paraguay that officials are describing as the robbery of the century.
The suspects, believed to be from Brazil, blew up the front of the security firm building in the city of Ciudad del Este, before making off with an estimated $40m (£31m; €37m).
One police officer and three robbers were killed in the subsequent gunfight. A further five members of the gang were arrested in Itaipulandia, a city in neighbouring Brazil around 31 miles (50km) north of Ciudad del Este.
Police said the gang escaped in several armoured trucks belonging to Prosegur, the security company targeted in the raid, setting fire to vehicles with explosive devices along the way in order to cause a distraction.
One eyewitness described the noise made around the city during the robbery as like "bombs in a war".
Paraguay's interior minister released a photo which appeared to show weapons, ammunition and bulletproof vests which were left behind by the gang after they fled the scene. Police believe the robbers escaped to Brazil by motorboat via the Parana River.
A joint Paraguayan-Brazilian police operation is now in place to catch those responsible, suspected to include members of the Brazilian drugs Primeiro Comando da Capital.
Brazilian President Michel Temer promised to support Paraguayan police "with all necessary resources."
He added: "The Brazilian government expresses solidarity with the victims of this criminal act and, especially, with the relatives of the dead Paraguayan policeman," reported AFP.
Authorities said while the scale of the robbery is not yet confirmed, the vault which was targeted was believed to be full at the time and can hold as much as $40m.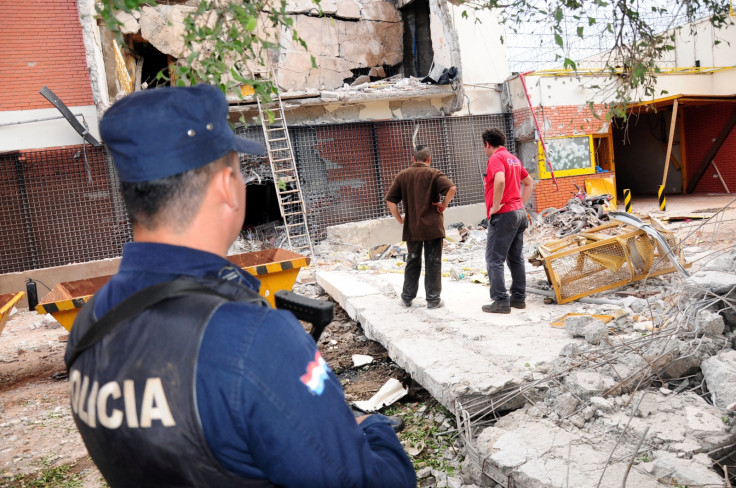 "The security firm's premises has been destroyed and the attack caused chaos and terror in the city," Justo Zacarias, governor of Alto Parana state told reporters.
"Nothing like this has ever happened in Paraguay."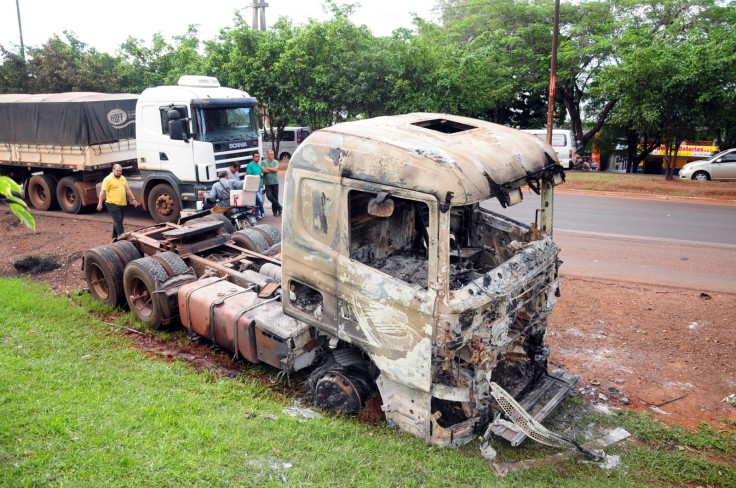 © Copyright IBTimes 2023. All rights reserved.