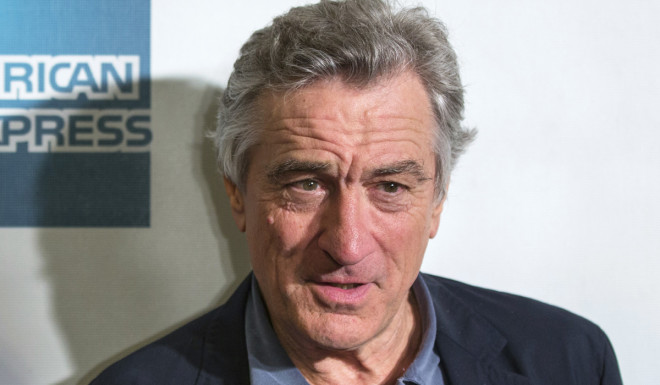 Robert De Niro has been talking candidly ahead of a new HBO documentary made about the legendary actor's openly gay father.
De Niro granted the interview with Out magazine, and talked about his father's legacy and how he feels a responsibility to tell his story.
"I felt I had to," said the Taxi Driver star. "It was my responsibility to make a documentary about him. It was not intended to be on HBO, it was just something I wanted to do."
Claiming to have only set out to make the film for his children, he used 1970s footage of Robert De Niro Sr and was helped by film editor Thelma Schoonmaker – a collaborator of Martin Scorsese.
"We were not the type of father and son who played baseball together, as you can surmise. But we had a connection," said De Niro of the father who left his mother when he was three.
Remembering the Artist: Robert De Niro Sr., includes scenes of De Niro reading excerpts from his father's diary in which he explains his struggle with being gay.
Asked whether his father felt conflicted about his sexuality, he said: "Yeah, he probably was, being from that generation, especially from a small town upstate. I was not aware, much, of it. I wish we had spoken about it much more.
"My mother didn't want to talk about things in general, and you're not interested when you're a certain age. Again, for my kids, I want them to stop and take a moment and realise that you sometimes have to do things now instead of later, because later may be 20 years from now — and that's too late."
Robert De Niro Sr. was an artist whose work has been displayed around the world. He died of cancer on his 71st birthday in 1993.
Remembering the Artist: Robert De Niro Sr. will premiere in the US on 9 June and later on Sky Atlantic.