Borussia Dortmund could be forced into selling Robert Lewandowski due to economic reasons, the Bungesliga champions have revealed.
The 24 year old has scored nine goals in 15 Bundesliga matches this season, including four goals in the Champions League to help Dortmund through to the knock-out phase for the first time in 14 years.
Lewandowski has been constantly linked with a move to Manchester United, and despite the Premier League side's interesting having yet to be confirmed, Dortmund admit shoud a bid come their way, financial obligations might dictate their decision.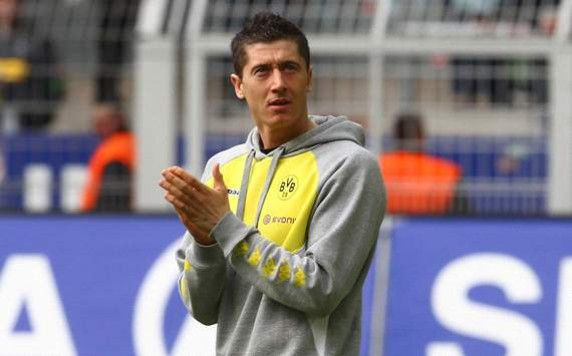 Executive Hans-Joachim Watzke said: "As often as I am talking to Robert, I do not have the impression he wants to leave us.
"We will have to make decisions in this case at the end of the season. We may decide on economical factors.
"Would it be best to cash in a big fee? Or would it be even better to keep Lewandowski to ensure we are more likely to qualify for the Champions League with him in our side, as this would guarantee us big income?
"It's a decision we will have to take. It's our decision. It's not something to be decided by others."
The scorer of the opening goal of Euro 2012, Lewandowksi is regarded among Europe's premier strikers and saw only Mario Gomez net more goals in the 2011/12 Bundesliga season last term as he led Dortmund to their second successive domestic title.
Despite possessing a depth of attacking talent in their ranks, United have been mentioned in dispatches in regards to signing Lewandowski.
United can boast four big-name strikers in Danny Welbeck, Wayne Rooney, Robin van Persie and Javier Hernandez in their squad, a quartet which evoke memories of the four strikers available to Sir Alex Ferguson during the club's treble winning campaign in the 1998/99 season.
Ole Gunnar Solskjaer, Andy Cole, Dwight Yorke and Teddy Sheringham fired United to the most successful season in the club's history both domestically and in Europe 13 years ago.
With such a potent strike force at Old Trafford, the club are unlikely to make a move for Lewandowski in the near future unless one of their prized assets leave the club.