Robert Mugabe threatens to punch reporter that asked him about succession plans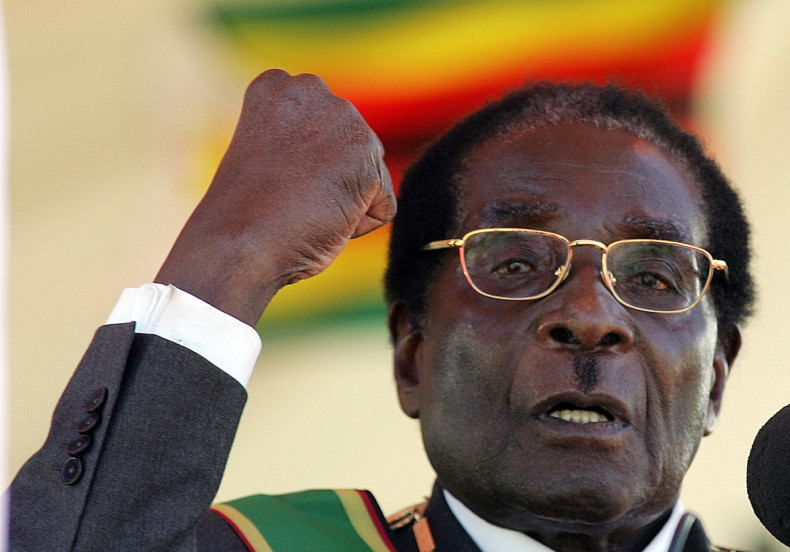 The president of Zimbabwe Robert Mugabe has shown his violent side by threatening to punch a journalist "to the floor" after he was asked about the leader's retirement plans. Reacting to the line of questioning the 92 year-old squared up to the interviewer when asked about a potential successor.
"Why 'successor' when I am still there?" he said speaking on state TV, before he added, "Why do you want a successor? Do you want me to punch you to the floor to realise I am still there?" clenching his fist in an aggressive manner.
During the interview the controversial head of the Zimbabwean state said that it was unlikely that he would appoint a successor, particularly from his own family. "Grooming a successor, is it an inheritance?" he said. "In a democratic party you don't want leaders appointed that way. They have to be appointed properly by the people. Succession is not part of our culture."
Mugabe has been president of Zimbabwe since the country was formed in 1980 following the collapse of white-governed Rhodesia. He has led the Zimbabwean African National Union – Patriotic Front since 1975. Commentators have suggested that his power may pass to his wife Grace who has been singled out as being politically ambitious and a contender for office. Mugabe celebrated his 92 birthday on 21 February leading to speculation that he may be about to step down as president. He has previously stated that he will not step down from his post until he is at least 100 years-old.
He has courted controversy throughout his rule, especially with his control of the ballot box. In 2013, his party won a two-thirds majority in the country's house of assembly, but the election was marred with accusations of vote-rigging and allegations of threats of violence against potential voters.