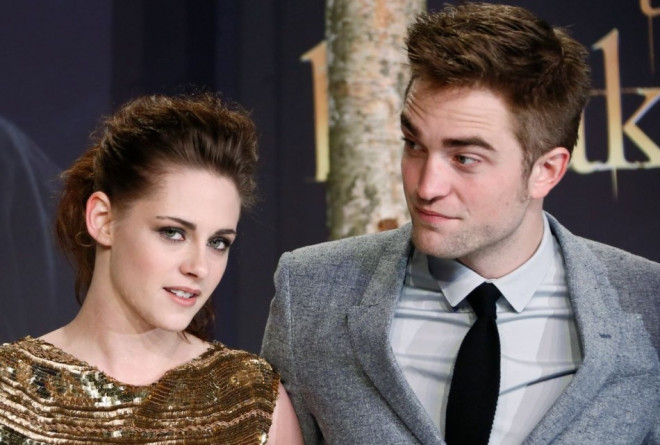 Robert Pattinson's relationship with Kristen Stewart may have suffered its setbacks but the actor seems to be doing really great on the professional front since the couple split.
The Twilight star's high-profile break-up may have ended up disappointing for die-hard fans but it appears to have given the actor's career a boost, according to EntertainmentWise.
Pattinson, who split with Stewart last year, is currently shooting the movie, Life, a biopic about the magazine photographer assigned to photograph actor James Dean. The film, reportedly, just might take his career to the next level by making him the next Oscar favourite.
According to a just-released list of 2015 Oscar nomination predictions, the actor, who is currently filming in Toronto, may be on his way to earning himself an Oscar nomination.
The Playlist has included Pattinson as a potential contender for a Best Supporting Actor nomination, mentioning that fans should "keep an eye out" for his performance, states the EW report.
While the Twilight actor has been noticeably working towards more dramatic roles (his performance in the 2011 film Water For Elephants garnered a lot of buzz), this is the first time that the 27-year-old has taken up a role that might earn him a coveted gold Oscar statuette.
Good roles seem to be pouring in for Pattinson since his split with Stewart. He will be next seen in The Rover, which is scheduled to be released in July.
His upcoming films include Map to the Stars, a drama in which he stars alongside Julianne Moore and Carrie Fisher, Queen of the Desert co-starring James Franco and Nicole Kidman and, The Childhood of a Leader.
Pattinson's ex, Stewart is currently filming Richard Glatzer and Wash Westmoreland's Still Alice, in New York City.