Actor Robert Pattinson has made his first public appearance since his Twilight co-star and longtime girlfriend Kristen Stewart was found cheating with married director Rupert Sanders,
The 26-year-old attended the New York premiere of his new film, Cosmopolis, and looked elegant in a tailored blue Gucci suit with a black tie and a dark blue button-up shirt.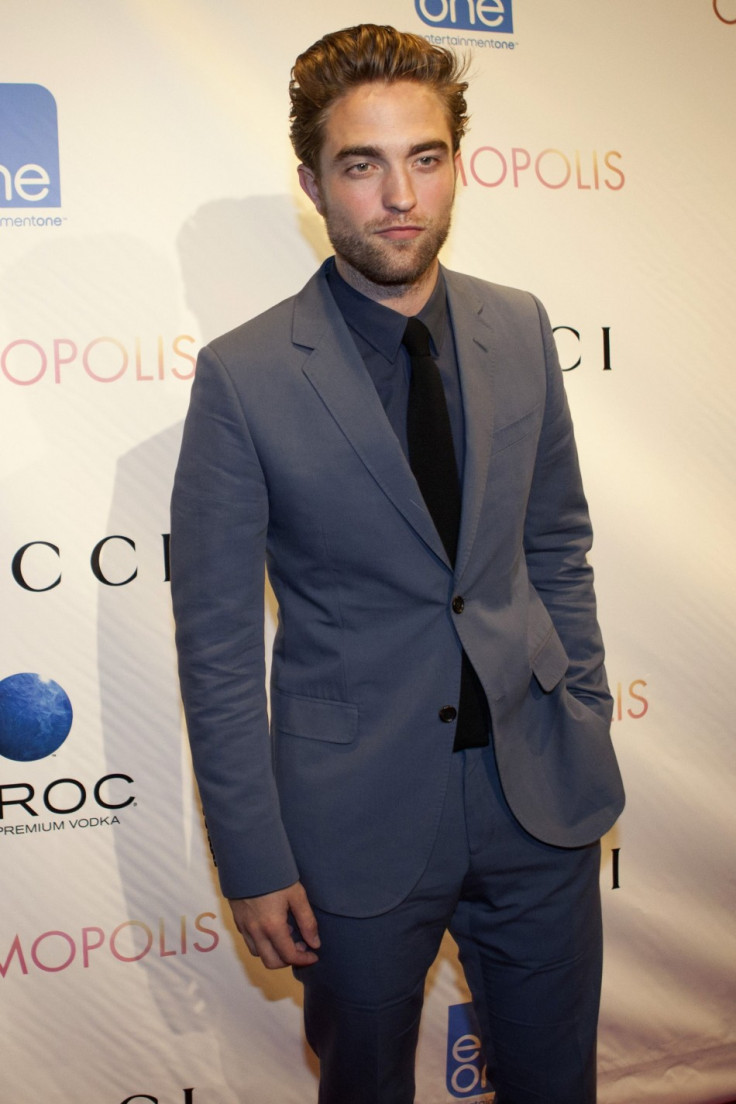 Pattinson avoided questions relating to his personal life and concentrated on promoting his film when speaking to reporters outside New York's Museum of Modern Art.
"I knew [Cosmopolis] would be different, but I didn't have anything to be scared of except failing," Pattinson was quoted as saying to the New York Daily News.
Even Cosmopolis director David Cronenberg ignored queries related to Pattinson's latest scandal. "[That] doesn't touch me and it doesn't touch the film," Cronenberg said.
Cosmopolis also stars Juliette Binoche, Sarah Gadon, Jay Baruchel, Paul Giamatti, Emily Hampshire and Samantha Morton. It is the story of a single day in the life of billionaire Eric Packer (Pattinson).
Earlier, Pattinson recorded an interview for The Daily Show, a popular American news programme - and host Jon Stewart brought out some break up ice cream for his guest.
One audience member told Us Weekly: "Jon brought out the ice cream for him and Rob to eat, almost like Jon was feeding it to Rob to help him get through a breakup . . . Jon didn't ask anything about Kristen but it was obvious that was what the ice cream was for."
Another audience member said Pattinson did make a reference to his long-time girlfriend, but quickly amended his statement.
When Stewart opined that the public view a celebrity breakup as the end of the world, Pattison reportedly replied: "It is" but immediately corrected the statement with "That's not what I meant," but not before the audience could get an "aww" in.
Pattinson has been living apart from Stewart since pictures of her kissing Sanders hit the mainstream media.
When the images went live, Pattinson moved out of the Los Angeles home he shared with Stewart and into actress Reese Witherspoon's £3.5m Ojai ranch. He was recently spotted at a bar in the vicinity, with his friends.
Stewart, meanwhile, is living with producer Giovanni Agnelli.