Not only is it one of Hollywood's most successful movie franchises but her fiance is the lead actor, which is why it comes as a surprise that singer FKA twigs has admitted to never watching a Twilight film.
In a candid interview with The Sunday Times magazine, the 27-year-old, who is dating and believed to be engaged to actor Robert Pattinson, was asked if she has seen one of the four vampire sagas in which her beau stars as Edward Cullen. According to the publication, Twigs replied with a simple "no".
Since the release of the first Twilight movie in 2008, the series has grossed an estimated $3.3bn (£2.1bn) worldwide and has turned Pattinson, his ex-girlfriend Kristen Stewart and their co-star Taylor Lautner into hot property in Hollywood.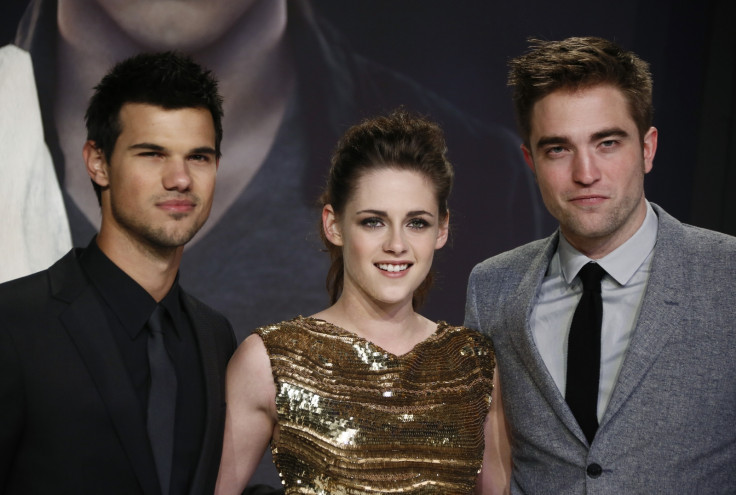 With her music career soaring and constant attention surrounding her high-profile relationship, the Two Weeks singer has never been more popular but fame does not interest twigs in the slightest. She told the magazine: "I don't understand what the levels [of fame] are. I'm a bit naive... I don't engage in that world, even with myself, even with my own career."
Reports claimed that twigs, real name Tahliah Debrett Barnett, and Pattinson, 29, became engaged in April with rapper T-Pain reportedly confirming the news shortly after. Adding more confusion to whether or not she and Pattinson are even getting married, twigs said: "Who told you I was getting married?
"You might read somewhere I'm a monkey and it doesn't mean I am sure..." However, when asked if getting married to the movie star would affect her own creativity, twigs stated: "No, I don't think it works like that. Don't you get freedom with age and experience, not confines?"
The Mobo-nominee released her debut album LP1 in August 2014 and she is currently working on the follow-up. Sharing details of her second offering, the singer explained: "No one tells me what to do. I'm not like a package pop star. For my next album I want to write my own music because it'll make me feel more in control of my career. This is what I've always been."