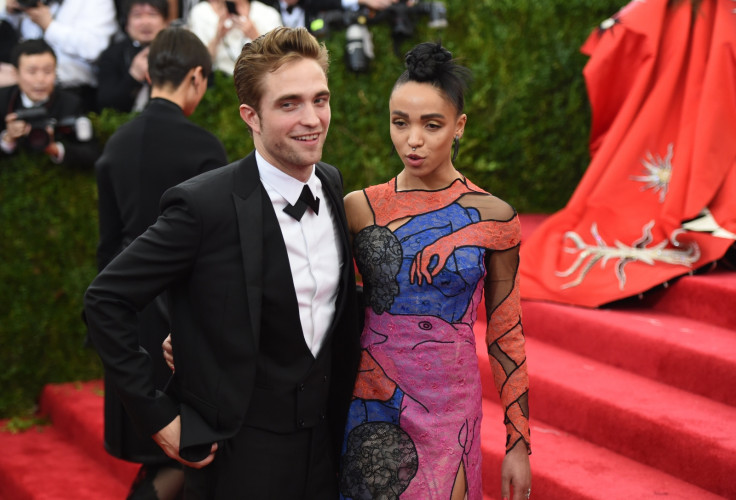 Twilight heart-throb Robert Pattinson is allegedly having second thoughts about marrying FKA twigs.
According to Life & Style magazine's 31 August issue, the 29-year-old Remember Me actor still misses former girlfriend, American actress Kristen Stewart.
"Rob told pals that the misses the wild life he had with Kristen," a source said. "Twigs is her polar opposite, which is part of the reason Rob loves her, but he can't help but miss al the spur-of-the-moment things he used to do with Kristen."
It was previously reported that Pattinson and the 27-year-old singer, whose real name is Tahliah Debrett Barnett, are planning to tie the knot in a low-key ceremony in London this summer.
"Settling down scares him a bit," the insider added. "He says he's still in love with twigs, but he's just not in love with the idea of marriage anymore. He's hoping for a very long engagement."
In 2012, Pattinson ended his relationship with Stewart, after it was confirmed that she cheated on him with British director Rupert Sanders.
Stewart and Sanders, who worked together on Snow White And The Huntsman, were photographed kissing in the Hollywood hills.
Meanwhile, during an interview with Marie Claire, the 25-year-old Clouds of Sils Maria actress talked about the public scrutiny that came along with her Twilight fame.
"I lit my universe on fire," she said, "and I watched it burn."
"Speaking very candidly, it was a really traumatic period in my early 20s that kick-started something in me that was a bit more... feral."
"I'm really proud that I am able to move forward and not fall into every mental crater. That's a new thing for me. Age has made me smarter and calmer. And it is f***ing awesome," Stewart added.