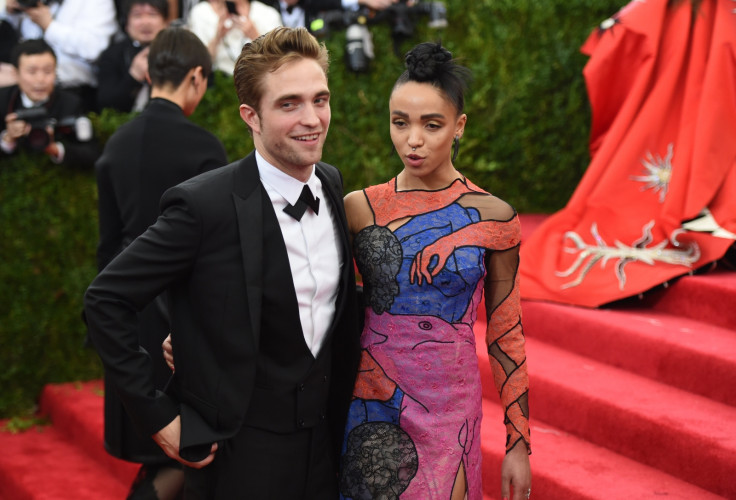 Twilight heart-throb Robert Pattinson and FKA twigs have delayed their wedding plans. The couple are spending more and more time apart which is reportedly taking a toll on their relationship.
According to People, the British actor has been busy shooting The Lost City Of Z, for Brad Pitt's Plan B production company since early August in Ireland, while the 27-year-old singer, whose real name is Tahliah Debrett Barnett, has stayed put in Los Angeles.
A source told the publication that their "wedding is off the agenda", although "they haven't called off the engagement. They've definitely drifted and have barely spoken while he's in Belfast and she's been in the States."
It was previously reported that the 29-year-old Remember Me actor and twigs were planning to tie the knot in a low-key ceremony in London this summer. Later sources close to the couple had revealed that the pair have pushed back their nuptials until autumn. Meanwhile, twigs who is apparently staying at Pattinson's Los Angeles home, is spending more time with her friends, reports said. "Rob has never been at ease with twigs' entourage," the source revealed.
During an interview with the New York Times, twigs talked about the increased media attention associated with dating the Hollywood actor. She said: "It's really hard — I can't begin to explain how awful it is. It makes you want to just stop everything sometimes. It makes you want to smash your face into the mirror."
"It's relentless. There's no amount of songs I can sing or dances I can dance that will prove to them I'm not a monkey. I didn't see my life going this way at all," twigs said and added, "But it's worth it. I'm so happy."