ITV's Robert Peston tells Tory MP Sir Nicholas Soames to 'eff off' following unsolicited style advice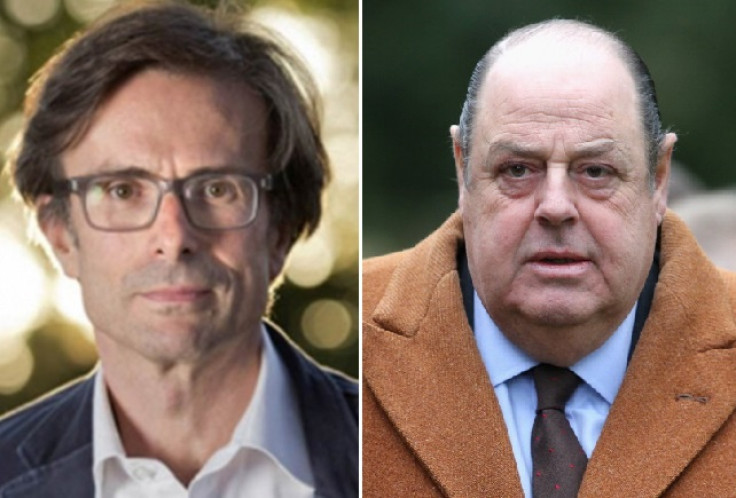 ITV's new political editor has failed to see the funny side of unsolicited style advice from the grandson of war leader Sir Winston Churchill. Robert Peston told veteran Tory Sir Nicholas Soames to "eff off" after the 68-year-old urged the long-locked broadcaster to "get a haircut, put on a tie and generally smarten up...and hands out of pockets".
Peston, who recently jumped ship from the BBC to ITV, had started the Twitter spat by saying: "I might have implied recently that [Soames] lacked manners and could be funnier. I retract." The comments came after the former defence minister told Eurosceptic Conservative colleague John Redwood to "bugger off" on the social media site.
The no-nonsense rebuke was issued after Redwood urged Eurosceptic Tory MPs to back a Brexit at the EU referendum, amid claims anti-EU Conservatives were getting cold feet as Prime Minister David Cameron plans to campaign for 'remain'.
"If you claimed to be a Eurosceptic to get selected and elected you now have to vote to leave. It is important to listen to the members of our party who turned out to help you win your seat."
The historic ballot is expected on 23 June after Cameron wraps up his renegotiation with Brussels. The latest telephone poll from ComRes, conducted between 11 and 14 February, put 'remain' eight points ahead of 'leave' (49% versus 41%).
© Copyright IBTimes 2023. All rights reserved.