Ex-Real Madrid stalwart and current club ambassador Roberto Carlos has backed the Spanish giants to sign Dele Alli, insisting that the highly rated Tottenham Hotspur and England midfielder possesses the necessary talent to hold his own in a star-studded squad at the Bernabeu.
Alli has proven a hugely influential figure at White Hart Lane since arriving from MK Dons on a full-time basis in the summer of 2015, becoming a pivotal component of a side that have amassed more Premier League wins and points than any other team over the last two seasons under the watchful eye of manager Mauricio Pochettino.
The 21-year-old's sparkling form and impressive haul of 21 goals and 11 assists across all competitions has certainly not gone unnoticed, with Barcelona and Manchester City among the clubs said to have an interest in his services.
Real are believed to be particularly keen on Alli and reports from The Mirror in January suggested they were considering a summer swoop for a player that Pochettino claimed in December to be worth at least £50m ($64.6m). Former Spurs boss Harry Redknapp believes his value now stands at an eye-watering £100m.
Speculation regarding Alli's future has continued to simmer away in the background and Carlos, a prominent member of Real's infamous Galactico era, has followed the likes of Michel Salgado and Paul Clement in backing Alli to take the step up.
"Yes, definitely," he told The Sun. "He's a brilliant player. I love him, I've seen him play some great games in England. Of course, it's not up to me – transfers will, of course, be decided by the president [Florentino Perez]. But, we definitely could sign him. He is undoubtedly good enough for Real Madrid."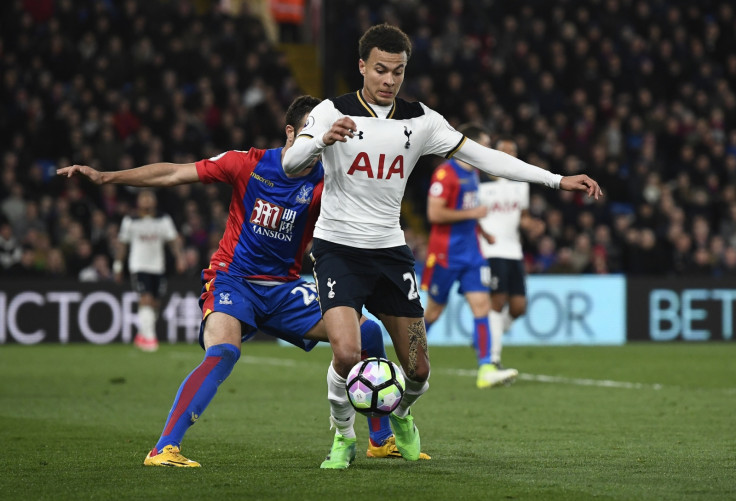 Trailing fierce rivals Barcelona in La Liga on H2H record only – with a game in hand – and favourites to reach their third Champions League final in four years courtesy of a Cristiano Ronaldo-inspired 3-0 victory over cross-city rivals Atletico, it could be argued that Zinedine Zidane's 11-time conquerors of Europe simply do not need to chase any big-money summer signings. However, that has certainly not prevented them from making marquee additions in years gone by.
"I think Real Madrid will be fairly inactive as they already have the best players in the world, so they don't need to buy anyone," Carlos added.
Pep Guardiola recently denied that City were eager to sign Alli, while Pochettino has offered no guarantees that the reigning PFA young player of the year will remain with title contenders Spurs beyond the next transfer window.
"I cannot guarantee anything in life," he said. "The most important thing is to enjoy [the] present and don't think about [the] future. In the future we will take the best decisions for club. After three years you can see how the team is improving every year and all our decisions so far have been good."