Robin Thicke and Pharrell Williams appealing $7.4m Blurred Lines copyright ruling
The Marvin Gaye Estate awarded 50% of song's royalties in March 2015 ruling.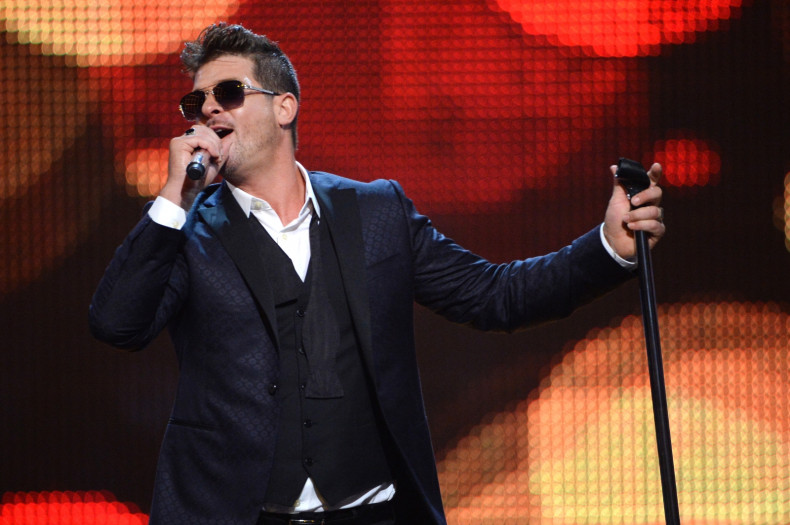 Robin Thicke, Pharrell Williams and T.I. are not backing down over their 2013 hit Blurred Lines. The musicians have reportedly filed an appeal against the March 2015 ruling which found that elements of their number one song were stolen from Marvin Gaye's 1977 track Got To Give It Up.
After a two-year legal dispute, a judge ordered Thicke, Williams and rapper T.I. to pay The Marvin Gaye Estate half of the song's royalties and damages totalling $7.4m (£5.6m). According to The Guardian, the trio filed a lawsuit with the 9th Circuit Court Of Appeals on 24 August to have the ruling overturned.
Accusing judge John Kronstadt for making a series of mistakes during the original trial, the documents reportedly state: "What happened was a cascade of legal errors, warranting this court's reversal or new trial.
"At summary judgement, the district court entertained expert testimony by musicologists for the Gayes who based their opinions entirely on the sound recording, not the deposit copy. The court correctly filtered out non-deposit-copy and generic musical features from their testimony, but then erroneously failed to compare what remained to Blurred Lines."
The lawsuit also claims that the Blurred Lines ruling against Thicke, Williams and TI., real name Clifford Harris, would stunt the future creativity of other artists for fear of being sued. The document states: "This outcome created international press coverage and widespread expressions of concern by members of the music community that, if left to stand, the Blurred Lines verdict would chill musical creativity and inhibit the process by which later artists draw inspiration from earlier artists to create new popular music."
In June 2016, a judge ruled in favour of Led Zeppelin who were accused of copying their classic song Stairway To Heaven from the track Taurus recorded by Spirit. The Blurred Lines appeal notes that "specific musical elements" of the songs were discounted from the two-week trial perhaps contributing to Led Zeppelin's successful verdict.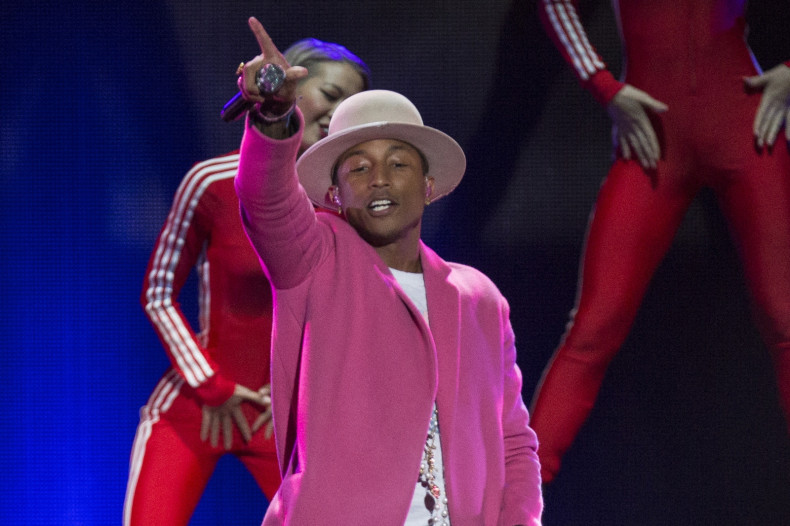 Analysing the growing number of high-profile plagiarism cases making it to court, music lawyer Robert Horsfall admitted the Blurred Lines ruling was surprising. He told IBTimes UK: "There have always been these cases and there always will be. Blurred Lines was unique.
"The court decided one way that people would have their own opinions on it and I happened to be a Marvin Gaye fan – do I think that was a rip-off of Marvin Gaye? Not necessarily. It's paying homage to a feel and mood in the music." He added: "If there are two to five court cases each year, that's just a drop in the ocean compared to all the other stuff that's being argued about that doesn't end up in court."
Thicke released Blurred Lines in 2013 and the song went on to become the most-played of the year after reaching number on the UK and Billboard Hot 100 charts. Opening up about the verdict, Thicke told the New York Times in July 2015: "I know the difference between inspiration and theft. I'm constantly inspired, but I would never steal. And neither would Pharrell. As a songwriter, you're obviously trying to create a brand-new feeling that comes from your heart. But you can't help but be inspired by all of the greatness that came before you."
Watch Robin Thicke's Blurred Lines music video: