RVP Admits he Wanted Sir Alex Ferguson to Re-Consider Retirement
Manchester United striker Robin van Persie has revealed he wanted Sir Alex Ferguson to remain in charge at Old Trafford. The 71-year-old Scot resigned from his post at the Premier League champions at the close of the 2012/13 season, bringing an end to a 26-year reign that yielded 38 trophies. United will now be led by Everton manager David Moyes, who assumes charge on 1 July.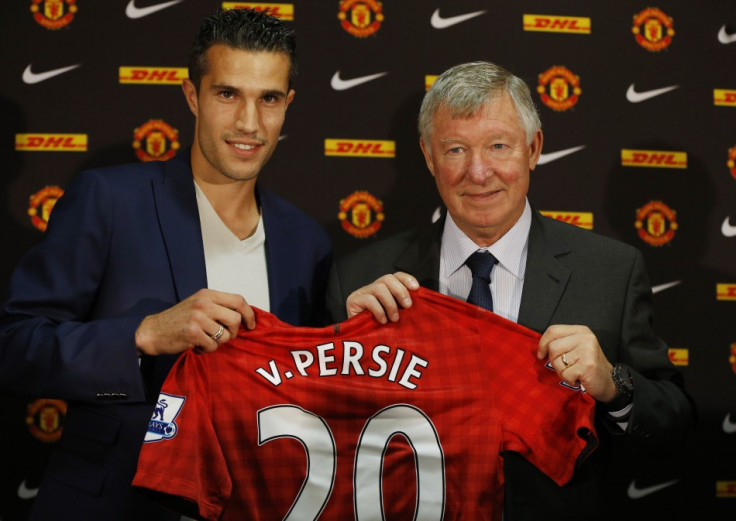 "I'd have preferred it if he'd stayed a few more years but I understand his decision. I'm even prouder that I could work under him for a year. I could see he was a legendary man. If you saw how we worked every day. How we studied the opponents and the way they played. How we prepared," the former Arsenal captain said.
"Every day we did extra work and watched videos. Every small step eventually delivered the championship. I think that the route to the title was nicer than the winning itself," van Persie added.
The 29-year-old was the subject of an operatic transfer saga last summer, when he moved from Arsenal to United for £24m. And claims that he moved to win trophies were vindicated this year, with his first ever Premier League winner's medal.
"I have a feeling we can do much more and that we can win many more trophies. I've had a year to work with everyone and now the whole coaching staff is changing which makes it a new challenge. I've got to know the players through and through and I've a feeling they have a lot more in them," the former Feyenoord youngster explained.
Finally, van Persie also admitted his transfer from Arsenal could have been cancelled at the last minute.
"It was [difficult] because it wasn't only me who decided where I went to play. I also depended on my former club as well and how they saw it. And then of course you always have these games that the directors play. I was just about to play with Holland. There are no phones allowed but I just kept it on me just in case. When I heard a small buzz, I looked at it and saw a text from my agent that read, 'The deal is done, enjoy the game," he explained.
© Copyright IBTimes 2023. All rights reserved.