Manchester City captain Vincent Kompany believes Robin van Persie would be a decent addition for any club as reports continue to link the Dutchman with a move to Manchester United.
Van Persie will not be signing a new contract at Arsenal after the club failed to end their trophy drought last season, with his immediately future uncertain.
The Gunners are unwilling to sell their captain this summer, preferring to release him when his contract expires next summer, but Kompany admits should he depart before the end of the transfer window, he would be a great addition for any club.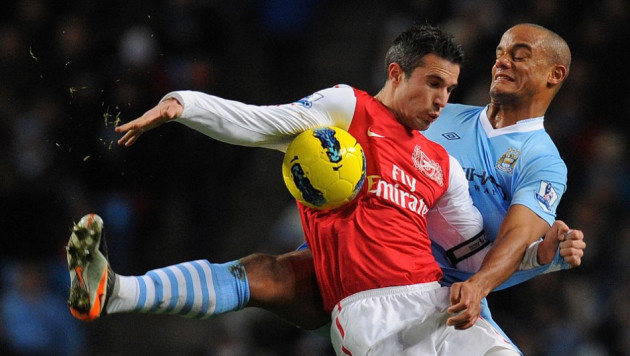 "It's very easy to say you want to play next to Robin van Persie,
" he said.
"He's a great player. He's proved it so many times last season and any team he would play for he'd make it stronger."
Despite scoring 30 Premier League goals last season and finishing as the division's top scorer, Van Persie has burnt bridges with the Arsenal support following his intention to not sign a new contract, with many fans booing him during the club's pre-season victory over Cologne.
Defender Thomas Vermaelen feels Van Persie hasn't lost focus despite the speculation over his future and hope he stays at the Emirates Stadium.
"To me he looks fit and sharp in training," said Vermaelen.
"He's working hard. He's working on his fitness. I don't see anything (different) and I hope he stays the next four years as well.
I don't know what happens behind the scenes but at the moment I can only say he's a player for Arsenal.
"I feel really positive for the new season. If we all stay fit, the squad is strong enough to compete for the title."