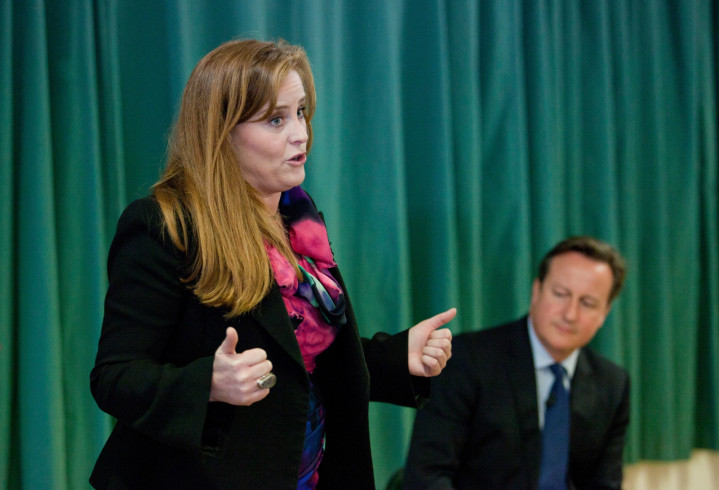 The Conservative candidate in the forthcoming Rochester and Strood by-election has attacked the Prime Minister over his record on immigration, according to reports.
A leaflet distrusted to voters across the constituency claimed that Kelly Tolhurst told David Cameron that the area "needs action, not just talk, on immigration."
The literature, entitled Kelly Talks, also claimed that the 36-year-old businesswoman said she has seen the negative impact of "uncontrolled immigration".
"I've seen the negative impact that uncontrolled immigration can have," the leaflet quotes the Conservative candidate.
"People I grew up with have struggled to get a house, they've seen their wages under pressure and my friends who are now parents don't have the choice over school places they deserve."
Tolhurst is 12-points behind Ukip candidate Mark Reckless (44% vs 32%) ahead of the by-election on 20 November, according to the latest poll from Lord Ashcroft.
The vote was triggered after Reckless defected from the Conservatives to Ukip and stepped down as an MP.
Reckless, a friend of fellow Conservative defector Douglas Carswell, won 49.2% of the vote in the 2010 General Election and holds a majority of more than 9,000.
Ukip have eaten into the Conservative vote across the UK with an anti-mass immigration and Eurosceptic stance.
However, Cameron has hit back at Nigel Farage's party by promising a crackdown on so called "benefit tourism" and a pledge to hold an in/out referendum on the UK's membership of the European Union (EU) in 2017.
The Prime Minister was recently boosted after a landmark ruling from the European Court of Justice (ECJ) means that EU member states can stop "benefit tourism".
The decision, from the highest court in the EU, said countries within the political and economic union can refuse to give welfare payments to citizens who "solely" move to another member state to receive benefits.
The Office for National Statistics (ONS) recently said that net migration to the UK jumped to 243,000 in the year to March.
That figure is well below Cameron's pledge to get net migration below 100,000 by May 2015.
The Conservative Party had not responded to a request for comment regarding the Kelly Talks leaflet at the time of publication.