Foo Fighters' lead guitarist has warned frontman Dave Grohl that he expects an invite if the band are ever inducted into the Rock And Hall Of Fame. It comes after former Pearl Jam drummer Dave Abbruzzese was snubbed from the 2017 induction ceremony.
In December, it was announced that Pearl Jam would be inducted into the Rock And Roll Hall Of Fame on 7 April alongside Tupac Shakur, Journey, Yes and Electric Light Orchestra. Although he was active during some of Pearl Jam's most influential years in the early 1990s, Abbruzzese was not named as a ceremony attendee.
Addressing the controversy which riled Abbruzzese and fans alike, Foo Fighters guitarist Chris Shiflett told Alternative Nation: "Well, it's funny, you know there was that whole debate or whatever about which members were going in, and which ones weren't. I know that one [of] the drummers [isn't getting in], I don't know if that was ever resolved. There was that whole thing, I'm sure you've heard about it."
Shiflett, 45, continued: "I said to Dave [Grohl] when all of that stuff was going on, 'Look, I didn't play on the first three f****n' Foo Fighters records, but you better get me into the Rock and Roll Hall of Fame if that ever happens. I'm going in baby!'" The Foo Fighters' first album was essentially a Dave Grohl solo record, before he started to recruit a band for the second album onwards.
When asked if the Fighters, which also consists of Nate Mendel, Pat Smear and Taylor Hawkins, aspire to be inducted into the Hall Of Fame, Shiflett admitted: "It's something I honestly have never thought about at all, but I mean sure of course, that would be amazing. It's like when you go to the Grammys. I didn't grow up dreaming of winning Grammys, but we've won some over the years, and it's great. It's a super fun night, you put your nice suit on, it's a big party. It's like the one time in your life your parents go, 'Wow, way to go, you're really doing something good!'"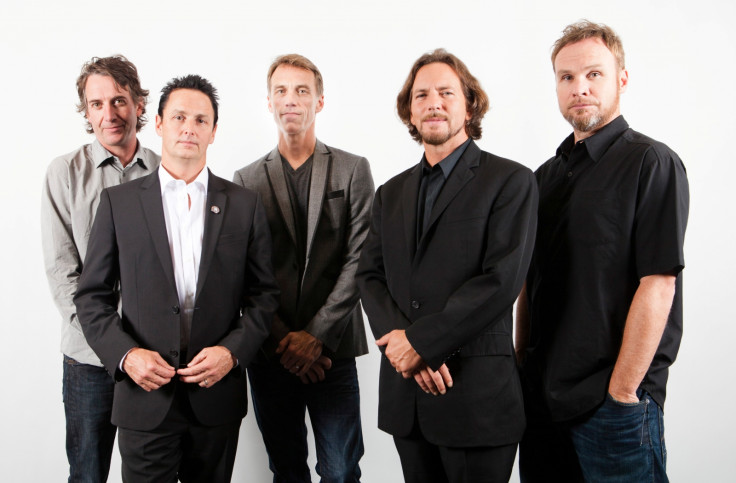 The Pretender hitmaker added: "It's just good, it sort of validates your crazy life choices to your family I think in the long run, those kind of events. I don't know what the rules are for going into the Rock and Roll Hall of Fame, I don't know how any of that shit works. I really don't pay any attention to it, but if it ever happened, I would not complain."
Abbruzzese, 48, did not hesitate in slamming the snub, describing the Hall Of Fame as "f**ktardia". However in March, Pearl Jam, consisting of Eddie Vedder, Mike McCready and Stone Gossard, Jeff Ament and Matt Cameron, announced they were inviting all five of their drummers to attend the ceremony.